A raft of recent archaeological discoveries is throwing new light on Bangalore's rich past. But what is little known is that the man behind these discoveries is not archaeologist or academic, but a simple bus driver.
Dhanpal M's enthusiasm led to the discovery of the several stone inscriptions from the 16th century in Yelahanka, throwing up vignettes from the rich past of today's glitzy IT capital of India.
The 53-year-old, who has studied till 10th standard, has already read the entire history of Karnataka along with Benjamin Lewis Rice's Epigraphia Carnatica.
Also read: BMTC driver's curiosity leads to discovery of hidden temple built in 1539 AD in Bengaluru
Nearly a year ago, Dhanpal started exploring around Yelahanka in the hope of finding some inscriptions. And, that's how he along with historian KR Narasimhan, discovered 674-year-old Veera Ballala inscription Kattigenahalli near Yelahanka in July 2017.
"During an excavation, we found Veera Ballala inscription which we have asked the archaeological experts to collect and keep it in the government museum," Dhanpal told International Business Times, India.
"Meanwhile I heard about other engraved stones in Jakkur, I collected the stone from there along with other locals and placed it in the Kempegowda Ranga Mantapa."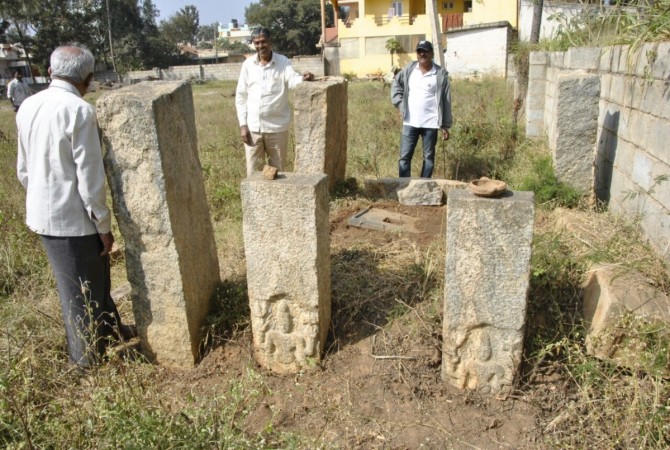 For Dhanpal, one discovery led to another. Thereafter another engraved stone has been found in the neighborhood. The ancient inscription was finally shifted to the Archaeological Museum. Named as Atmabalidana Shilpa (self-sacrifice), the inscription throws lights on how people can go to heaven by sacrificing their lives.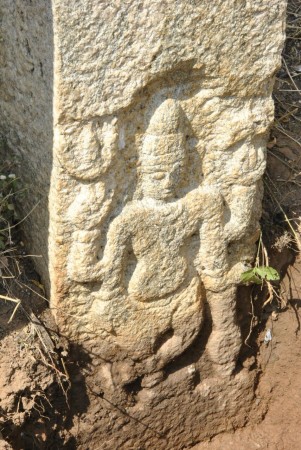 Having an intensely inquisitive mind, Dhanpal is currently on a mission to find inscriptions around Yelahanka region.
That does not stop there because he recently made another important discovery in the history of Karnataka — Allalasandra Shaasana.
"Further exploration led us to another discovery about Allalasandra Shaasana in a village nearby. The inscription has also been recorded in Epigraphia Carnatica Volume 9, compiled by Benjamin Lewis Rice, former director of Mysore Archaeology Department in 1905," he said.
Dhanpal, 53, is an accidental archaeologist. The father-of-two has been driving buses for 30 years. But then 12 years ago he started working with the Bangalore Darshini service of the BMTC – the hop in, hop off service favored by tourists to the city.
Part of Dhanpal's job was to give tourists a description of the heritage sites he drove them to. That is when he developed a taste for Karnataka's rich history.
"Explaining tourists about heritage sites is a part of my job. It prompted me to learn more," he said. "And, that's how I started learning about shaasana (Kannada inscription)."
Originally from Yelahanka, Dhanpal studied at a Kannada medium school and can speak seven Indian languages including English, Hindi, Malayalam, Urdu, and Tamil.
But despite all his busy schedule and hobby, he finds the time to do his household chores and even write a book. "I also wrote a small book about the history and heritage sights of Bangalore," he says with a grin.