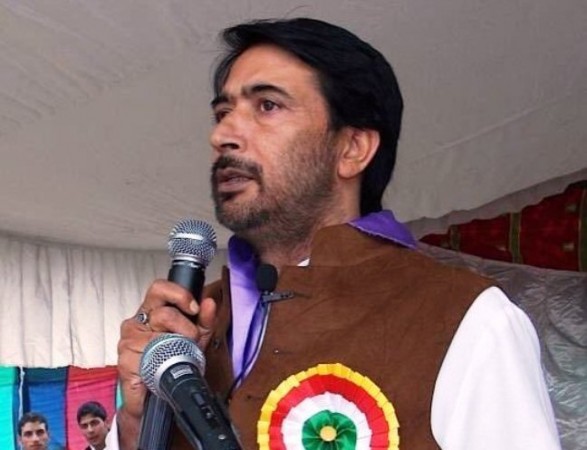 The Anantnag Lok Sabha byelection in Jammu and Kashmir has been postponed from April 12 to May 25 2017. Now, the Jammu and Kashmir Pradesh Congress candidate in the bypoll, Ghulam Ahmed Mir, has threatened to pull out of the election. He demands that Governor's rule be imposed in the state and that too with immediate effect.
Also read: By-elections 2017 round-up: Violence mars polling in Srinagar, 6 killed; brisk polling in Karnataka, Delhi
While speaking to International Business Times, India, Mir said that the Congress and the National Conference (NC) alliance is considering pulling out of all future elections if Jammu and Kashmir Chief Minister Mehbooba Mufti did not resign from her post. Mir seeks the resignation owing to the Election Comission's move to postpone Anantnag Lok Sabha bypoll based on a report furnished by her government. It is to be noted that following the violence which errupted during Srinagar Lok Sabha bypoll on April 9th; situation in the valley is tense & police has imposed a ban on internet services.
Congress - NC Alliance sends memorandum to EC
Mir, who is the president of the Jammu and Kashmir Pradesh Congress Committee, told IBTimes India over the phone that both the Congress and the NC were currently mulling over whether to pull out of all future elections in the state.
He added: "It was on the assurance of the PDP government that the EC had decided to conduct elections in J&K. The government had said everything was OK in the state. Now, with all indications pointing to their defeat in Srinagar, they have made the EC postpone the byelection."
He then said: "In response, we have sent a memorandum to the EC, through the local returning officer, telling them that I will pull out of the election if Governor's rule is not implemented in the state."
Mir also pointed out that the date fixed by the EC for the byelection could coincide with the Islamic holy month of Ramadan or Ramzan (26th of May). "It is the government's duty to ensure a secure environment for free and fair polls. If they could not do it now, who will ensure the safety of people then?" he asked.