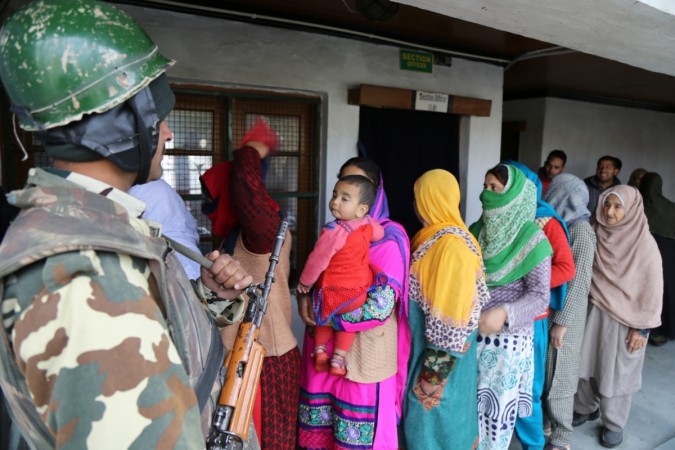 The Election Commission (EC), in an announcement made late on the night of Monday, April 10, postponed the Anantnag Lok Sabha by-election, just two days before it was to take place. The by-poll will now be held on May 25, with hopes that the situation for conducting the election will be more conducive in the state by then.
The EC decision following the PDP's call for the posponement of the by-election after several polling booths — marked for use in the by-poll — were either vandalised or destroyed in the run-up to election day, which was to be on April 12.
EC decision
The poll panel, in a statement released late on Monday night, said it had earlier in the day received a report from the J&K government that said the conditions in Anantnag were "not conducive to the holding of free and fair poll. "
Also read: Jammu & Kashmir: 4 militants killed by Indian Army after infiltration bid in Keran sector
The EC added that the state government "also expressed apprehension that there may be violent attempts by some miscreant elements to thwart the polling process in the constituency in view of the violent incidents that have taken place in some parts of the Srinagar constituency, where the poll was taken on the April 9, resulting in some causalities and loss of life."
The poll panel postponed the election to May 25, "by which time the commission expects the law and order situation in the constituency to improve and become conducive to the holding of free and fair election."
The by-election in Srinagar on April 9 not only saw the lowest voter turnout in 30 years, but also resulted in widespread protests. Eight people were killed in clashes with the security forces. This was believed to be the result of the separatists fomenting trouble in the region and trying to destabilise the democracy.