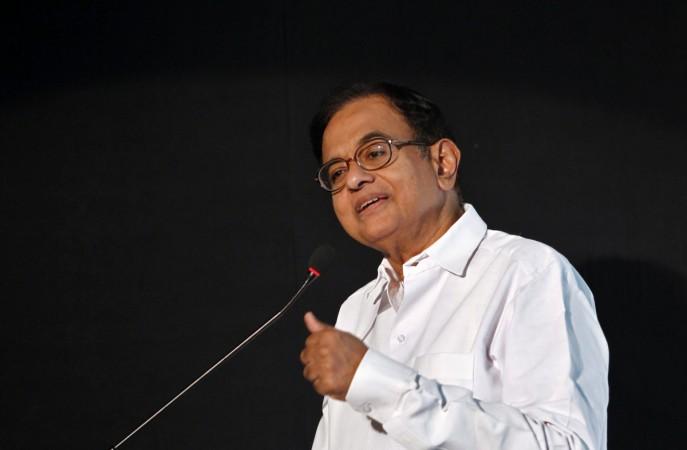 Former Union Home Minister and senior Congress leader took a strong dig at Narendra Modi led central government by saying that its muscular and militaristic approach has not worked in Kashmir.
Chidambaram while referring to the recent civilian killings in Pulwama, South Kashmir also questioned the government as to why the killings took place in the first place.
The former Home minister tweeted," Seven civilians including five teenagers were killed in J&K. What did they die for? Will those who advocate a muscular, militaristic approach to J&K, please answer the question?"
This is not for the first time, Chidambaram has questioned the BJP led government's approach towards Kashmir issue. He earlier said that PM Modi has let Kashmir slip into a situation of total chaos and that nothing could be solved by taking a tough stance against the local population.
Chidambaram had also expressed regret over not acting on the report of the interlocutors at the time when he was the Union Home Minister in UPA government. The then-central government had appointed interlocutors to submit a report after the public unrest of 2010 when Omar Abdullah was the chief minister in J&K.
The former union minister while replying to a query from Former J&K Chief Minister, Farooq Abdullah said at an event, "I deeply regret the way interlocutors' report was handled. We should have acted on the report."
Chidambaram's criticism comes at a time when he and his son Karti are facing trial in a Delhi court in Aircel-Marxis case. The BJP government in the centre had given the orders to prosecute the Senior Congress leader and his son alleging that when Chidambaram served as the Finance minister he allowed an investment of $800 million (3,565.91 crore) in an Indian telecom firm, Aircel even if his ministry was authorised to clear FDIs only upto Rs 600 crore.