Deputy General of Police D Roopa has demanded a probe by the Anti-Corruption Bureau against retired Director General of Police H N Sathyanarayana Rao on November 29, following the latter's Rs 20 crore defamation suit against her on Monday.
The suit is with regard to a report submitted by Roopa in July to then DGP Rao alleging that the DGP is involved in giving preferential treatment to AIADMK leader VK Sasikala and her relative Ilavarasi at Bengaluru's Parappana Agrahara Central Prison.
Sasikala and two of her relatives are serving a four-year jail term for corruption since February.
Roopa's allegations against Rao
Roopa as DIG (prisons) submitted the detailed report against the DGP claiming the latter's involvement in irregularities in the jail premises. The report was leaked to the media.
A video also surfaced in the media in August matched Roopa's allegations. It reportedly showed Sasikala and her relative walking around in the open inside the Bengaluru central jail.
Roopa was quoted by PTI as saying, "There was a talk that Rs 2 crore had exchanged hands to give preferential treatment for Sasikala and there were bribery allegations against him (Rao) also."
A special probe was ordered by the Karnataka government into Roopa's allegations. Roopa was also transferred by the state government after she and Rao's public spat.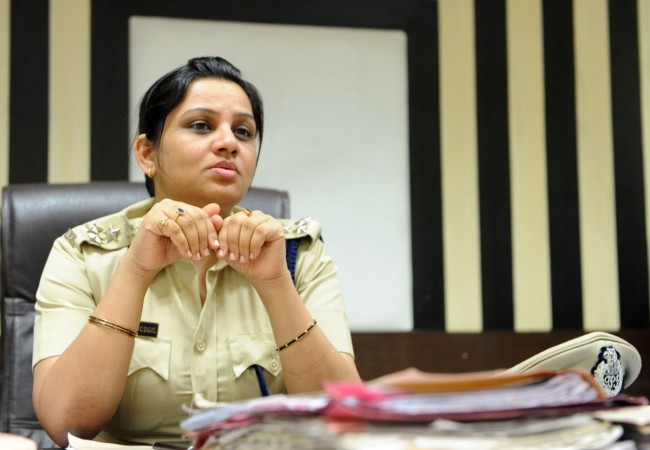 Rao's Rs 20 crore defamation notice to Roopa
Rao slapped Roopa with a defamation suit of Rs 20 crore claiming that the junior officer's allegations are "absolutely false, baseless and wild and legal action will be taken against her."
Rao's lawyer Puttige Ramesh told PTI that the defamation case was filed on November 27.
Ramesh said that Roopa has framed the DGP under false allegations to gain publicity for a film based on herself. "We came to know that a movie on Roopa is in the making. In order to gain publicity for the movie, she prepared the defamatory report on my client (Satyanarayana Rao)."
The lawyer alleged that Roopa had violated norms and leaked her findings to the media before disclosing it to the jail authorities.
Ramesh pointed out that, "The report was submitted on July 11 this year, but a day later the report was published in the media. It is very clear that the officer leaked the information to the media."
What now?
After demanding a ACB probe against Rao, Roopa denied receiving any defamation notice. She said, "I have not received any defamation notice. If I receive it, I will answer in court. As it is, there is no defamation made out, that is the first thing."
Speaking to IBTimes India on Wednesday, Roopa said, "In the complaint I had filed earlier against DGP Rao, I said he was also involved in corruption which was not considered by Vinay Kumar. Now the ACB probe will perform a detailed investigation and should file corruption charges against him (Rao) under Section 13 (1) (c) of Indian Penal Code."
The officer stands by her earlier statement on irregularities in Bangalore jail and stressed that, "The report submitted by Vinay Kumar has confirmed that irregularities did take place in the jail and special privileges were given to select prisoners."
Roopa added, "It is now important to find out why privileges were given and that can be probed by the ACB. I stand by my statements and insist that the ACB probe the matter."