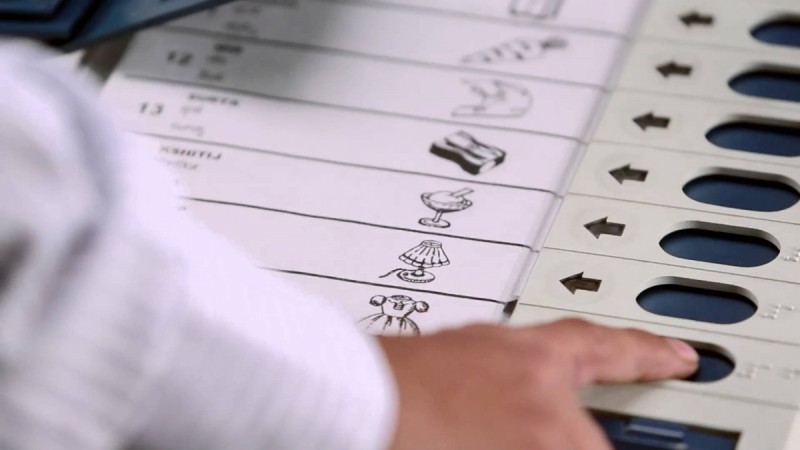 The Election Commission (EC) has organised a demonstration of electronic voting machines (EVMs) at 3 pm on Saturday, May 20, at Vigyan Bhavan in New Delhi. The demo is in light of the controversy surrounding allegations of EVM-tampering, which political rivals say the BJP is indulging in in order to win elections.
The event was necessitated all the more by Aam Aadmi Party (AAP) MLA Saurabh Bharadwaj, who demonstrated at a special session of the Delhi Assembly the tampering of an "EVM-like" device, much to the apparent vindication of political parties. Hence, the EC has taken it upon itself to show that EVMs cannot be hacked, rigged or otherwise tampered with in any way.
You can watch the demonstration HERE.
Here are the LIVE updates of that demonstration:
4:20 pm IST: The ECI also made it clear that the three people that the political parties can nominate has to be of Indian origin.
4:10 pm IST: ECI through this challenge will restore and enhance the faith and confidence of voters in EVM voting system: CEC
4:05 pm IST: The ECI highlighted the terms and conditions of the challenge.
4:00 pm IST: The ECI has thrown open the challenge to all national and state political parties from June 3 onwards.
3:58 pm IST: The EVM challenge is open to national and state parties. Parties can nominate 3 authorised persons and are needed to confirm their interest by 5 pm on May 26.
3:55 pm IST: 13.95 lakh ballot units, 9.3 lakh ballot control units and 16.5 lakh VVPAT under production: CEC
3:38 pm IST:Trojan Horse (a key press sequence) can't be inserted into EVMs since chip on EVM is one-time programmable and doesn't have a Wi-Fi chip: CEC
Trojan Horse (a key press sequence) can't be inserted into EVMs since chip on EVM is one-time programmable&doesn't have a Wi-fi chip: CEC

— ANI (@ANI_news) May 20, 2017
3:34 pm IST: Manipulation of EVMs at manufacturing stage is totally ruled out due to stringent security measures taken added CEC Nasim Zaidi
3:28 pm IST: Complaints came after elections in 5 states,but we did not receive credible material information on EVM tampering from complainants : CEC
3:21pm IST: All future elections will be held with VVPAT along with EVMs across polling stations,to bring in transparency: said Naseem Zaidi, CEC
3:00 pm IST: Press conference by EC begins with video showing the features and the manufacturing of the EVM.
2:45 pm IST: In just about 15 minutes, the EC will conduct a press conference as part of which it will demonstrate how EVMs cannot be hacked, despite all claims.