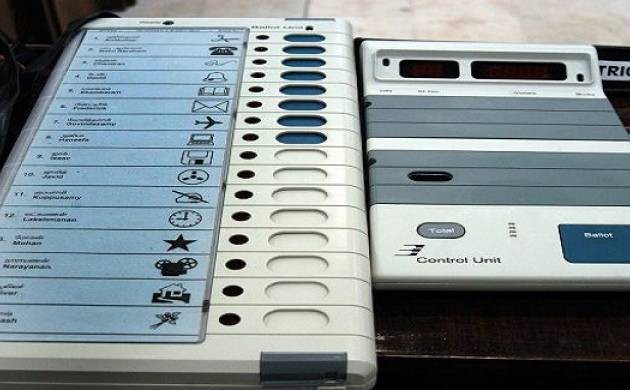 The Election Commission (EC), in light of the controversy surrounding allegations of tampering of electronic voting machines (EVMs), has organised a demonstration of the machines at 3 pm on Saturday, May 20, at Vigyan Bhavan in New Delhi.
What has made the event even more necessary — besides widespread allegations by parties that EVMs can be tampered with and the BJP is doing it to win elections — is the demonstration of such tampering on an "EVM-like" device by Aam Aadmi Party (AAP) MLA Saurabh Bharadwaj at a special session of the Delhi Assembly.
The EC had earlier said it would conduct a hackathon of EVMs in order to disprove allegations that they can be tampered with. It has also since that time assured blanket coverage of Voter Verifiable Paper Audit Trails (VVPATs) in all future elections. However, the controversy surrounding EVM-tampering has shown no sign of dying down, possibly because it is fuelled by political rivals of the BJP who want to claim that the saffron party is not winning elections fair and square.
Thus it is that the poll panel has decided to conduct a live demonstration in New Delhi to show that no EVM is hackable, and can neither be tampered with in any other way. This is possibly an attempt to shut down the naysayers, but political motivations may still keep some tongues wagging.
The event will be held for approximately two hours at Vigyan Bhavan in New Delhi from 3 pm on Saturday, May 20. It is expected to run parallel with the press conference the EC has arranged at the venue, and may be webcast live on the official YouTube channel of the Ministry of Information and Broadcasting. Live streaming of the event will definitely take place on the official Facebook page of the EC.
Here is the LIVE telecast of the press conference and demonstration: