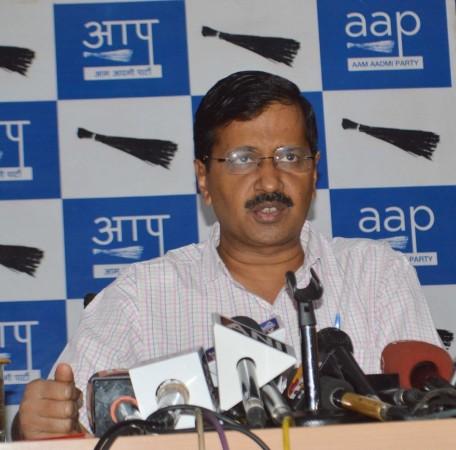 The Aam Aadmi Party (AAP) and Congress are questioning the alleged challenge thrown open by the Election Commission of India (ECI) to hack EVMs after Opposition parties said the EVMs were tampered with.
"Dear Chief Election Commissioner of India, is it true you have thrown open the EVM hacking challenge. If yes may I see a formal order. Dear ECI, please also put out clearly what are the rules that you have set wrt the EVM hacking challenge. Also what are my safeguards. I accept your challenge to show you EVM fraud & manipulation. Infact why wait for May, I dare you to answer the evidence i am putting," tweeted Congress leader Tehseen Poonawalla on Thursday.
Why are these stories ascribed to "sources"? How credible are they? Why hasn't EC issued any formal statement? Or is it just a plant? https://t.co/Cxvu4nBUg8

— Arvind Kejriwal (@ArvindKejriwal) April 13, 2017
Delhi CM Arvind Kejriwal also posted a tweet referring to media reports on the EVM challenge. He said the story was planted as no ECI official has come on record to make the same statements.
The opposition raised their concerns after a VVPAT machine was dispensing only BJP slips in Madhya Pradesh. Former Uttar Pradesh chief minister Akhilesh Yadav and BSP chief Mayawati sought an investigation on EVM tampering after the incident.
Now, 13 opposition parties have come together and approached the EC expressing their "complete loss of faith" in the use of EVMs for polling. They demanded that VVPAT (voter-verified paper audit trail) and paper ballots be used in the upcoming polls.
"Through our memorandum, we drew his attention to the recent critical developments which have seriously undermined governance and institutional integrity. The environment of fear and insecurity has been prevailing in the country and voices of dissent are being muzzled," Ghulam Nabi Azad, Congress Leader of Opposition in the Rajya Sabha, had said. They raised questions on the use of EVM for elections as the authenticity of the votes have come into question after the BJP formed governments in four states after Assembly elections in 2017.
The opposition parties met President Pranab Mukherjee and submitted a memorandum, which said, "Triggering false debates, manufacturing post-truths, orchestrating an inflammatory narrative on nationalism and exploiting religious sentiments, muzzling voices of dissent and threats of violence to the citizens, are vitiating the environment and jeopardising the cause of peace and security. In a democracy, where rule of law must always prevail, lumpen elements masquerading as vigilantes, moral police, gau rakshaks and anti-Romeo squads to further a narrow agenda, have created an environment of harassment, violence and mob lynching of citizens, unacceptable in a constitutional democracy where the fundamental right to life and dignity must be ensured."
Congress, however, faces dissent from its own ranks as Veerappa Moily and Amarinder Singh, Punjab chief minister, supported the use of EVMs.