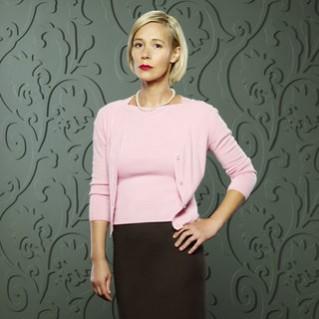 Actress Liza Weil, who portrays Bonnie Winterbottom in ABC's new legal drama "How to Get Away with Murder", has revealed that an element of coldness is going to be explored in the upcoming episodes of the series.
"I think that bonnie presents as being an observant team player and the students quickly discover that she has an edge. I think there is an element of coldness that's going to get explored there," teased Weil in an exclusive interview with TV Fanatic.
In the meantime, she also revealed that, "Primarily her loyalty is with Annalise and she's extremely determined to help carry out that dirty work, whatever that is."
"But we're going to discover that all these people are unknowable and that they're not how they seemed and everyone has this underlying motivation driving them as well," she added.
The actor, who has been part of Shondaland drama "Scandal", expressed her happiness in working with Shondaland again. "Shondaland always creates an extraordinary group of people and it's always a great work environment," said Weil
"I have to say, when we shot this pilot, it was really probably the best work experience I'd ever had and it didn't feel like we were shooting a pilot. It was like we all came together to make this thing and it was almost the most natural thing in the world," she mentioned.
Meanwhile, Weil also talked about her excitement in portraying Winterbottom in "How to Get Away with Murder".
"We're all going through our own private battles every day and keeping it from people and people don't often express to each other what the truth is and what's going on with each other. The idea of playing someone who's struggling in one way or another is always interesting to me," Weil said.
Weil began her television career with "The Adventures of Pete & Pete" and she became a popular small screen figure through her role in "Gilmore Girls". She has also been part of the popular series "Grey's Anatomy".