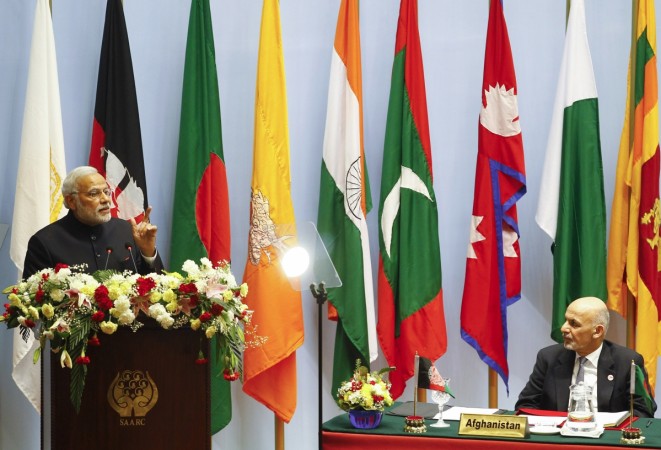 Here are some of the top stories from International Business Times, India, that have broken throughout the day so far:
1. SAARC Summit postponed; Nepal asks for new venue after four countries refuse to go to Islamabad
In a major embarrassment for Pakistan, Nepal has postponed the SAARC Summit and also called for a new venue after four countries — India, Bangladesh, Bhutan and Afghanistan — refused to attend the event in Islamabad, citing increase in terrorism leading to "deterioration of regional peace and security" in the region. Read more...
2. Former Israeli president Shimon Peres dies of stroke at 93
Shimon Peres, former Israeli president and prime minister, has died at the age of 93 two weeks after suffering a major stroke. Read more...
3. Wal-Mart holding talks to infuse $1 billion into Flipkart
Wal-Mart, American multinational retail chain, is in advanced round of negotiations with Flipkart to invest about $1 billion into India's largest online market place. The move is seen as a joint effort to battle Amazon. Read more...
4. Lodha Panel wants Anurag Thakur and co. to exit BCCI for ignoring Supreme Court orders
The Lodha Panel, on Wednesday, demanded from the Supreme Court that top officials of the Board of Control for Cricket in India (BCCI) be punished as they are not keen on implementing the reforms. The Justice RM Lodha-led committee submitted their report to the apex court in the morning and also demanded an urgent hearing on the matter. Read more...
5. Tannishtha Chatterjee takes on Comedy Nights Bachao for jokes on her dark skin
Parched has been greeted with rave reviews and Tannishtha Chatterjee has been enjoying its success. However, the actress was in for a rude shock when she appeared on television show Comedy Nights Bachao, along with Radhika Apte and director Leena Yadav, to promote her film. In fact, Tannishtha walked out of the show when she was roasted for her dark skin tone. The 35-year-old actress took to her Facebook page to write about this nasty experience. Read more...