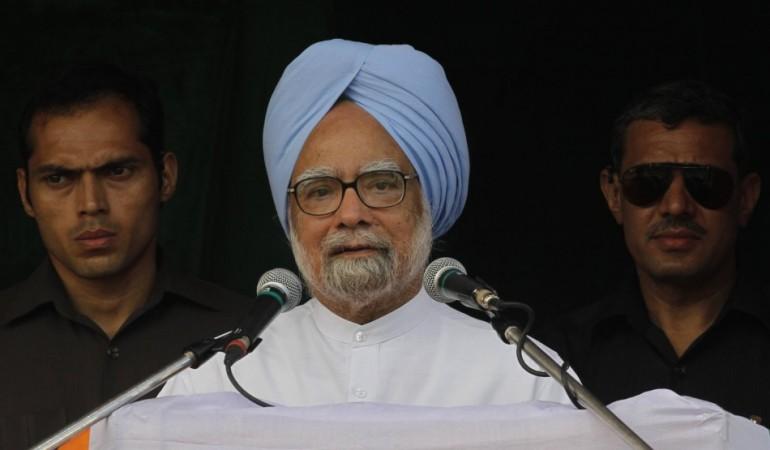 Indian Prime Minister Manmohan Singh on Saturday warned that the ongoing crisis in Europe will have the potential to cause further deterioration in India's faltering economic growth.
The PM's remarks come ahead of his meeting with world leaders at the seventh G-20 summit scheduled on June 18 in Brazil, following which the PM will depart for Brazil to partake in the UN Conference on Sustainable Development (Rio20) in Rio de Janeiro.
Europe currently has majority stake in global economy, and with it being one of India's key investment and trade partner is particularly a matter of grave concern, Singh said according to India's biggest news service Press Trust of India. India currently accounts for nearly one-fifth of its exports to Europe.
"Continuing problems there will further dampen global markets and adversely impact our own economic growth. It is our hope that European leaders will take resolute action to resolve the financial problems facing them," the PM said.
As part of efforts to prevent a further slump in global economy, Singh articulated the need for G-20 nations to coordinate on various initiatives that will aid recovery in global economic growth. "I will stress the need to ensure primacy of the development dimension in G-20 deliberations and the need to focus on investment in infrastructure as a means of stimulating global growth," he said according to the news service.
Meanwhile, global financial body International Monetary Fund believes that Europe must reinforce a broader range of monetary policies and must elect a finance minister to help resolve Europe's financial woes.
"We have to go beyond monetary union to bring together budgetary policies, also with supervisory instruments for the financial sector in the wider sense and with mechanisms for resolving banking crises. All this would be under a euro zone authority and not national central banks," Reuters cited IMF head Christine Lagarde as saying to the Liberation.
While world leaders are mulling over reviving the world economy, the Indian government is drawing contingency plans amid a possible Greek exit from the Euro zone. The government is yet to disclose the measures, the Wall Street Journal said.