Eurovision 2017 was held at the International Exhibition Centre in Kyiv, Ukraine, on Saturday, May 13.
Also read: Everything to know about new and improved voting system of Eurovision
From Israel's decision to withdraw from the annual event to Portugal's victory, the 62nd edition of the Song Contest witnessed several unexpected moments. It has also been subject to a few controversies, including Ukrainian prankster Vitalii Sediuk's shocking entry and Germany's below par performance.
Here are the most surprising, shocking and controversial moments of Eurovision 2017:
Israel quits: The country, which competed for 39 times and won the singing competition three times (in 1973, 1979 and 1998), announced its decision to withdraw from the annual singing competition. According to the representative, closure of the Israel Broadcasting Authority (IBA) is the prime reason behind the decision.
"For the past 44 years, Israel has participated in the Eurovision Song Contest, winning three times. But tonight, is our final night, shortly IBA will shut down its broadcasting forever, so on behalf of all of us here in IBA, let me say thank you Europe for all the magical moments and the beautiful years. And hopefully we shall meet again in the future," a source informed the hosts (The Sun).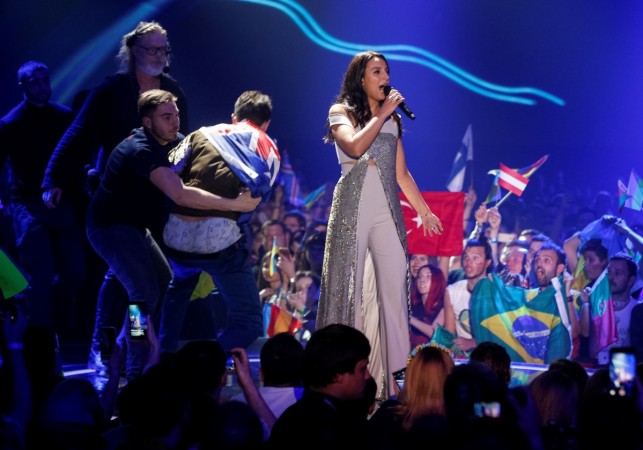 Ukrainian prankster Vitalii Sediuk makes shocking entry onstage: The notorious media personality, who is known for ambushing popular celebrities, made a shocking entry on stage during the live performance. He invaded the stage wearing an Australian flag and diverted the attention of the viewers by pulling down his pants.
Germany receives backlash on social media: German singer and songwriter Isabella Levina Lueen failed to impress the Eurovision fans with her live onstage performance during the annual singing competition. She received criticisms on social media for ripping off the song Perfect Life, which according to viewers is suspiciously similar to French DJ David Guetta's hit song Titanium.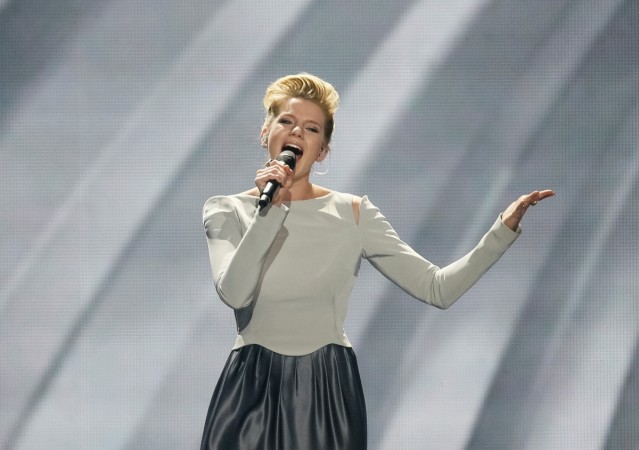 "Can't wait for Germany to take last place again," wrote a netizen and another social media user sarcastically commented, "Germany might have heard Titanium before. Could be wrong."
Portugal wins: Last and the most important part of Eurovision 2017 was the announcement of the winner and Portugal's victory was very surprising and unpredictable. After being part of the annual singing competition for last 53 years, this is the first time the country has won the competition.
The 27-year-old Salvador Sobral took home the first award for the country by impressing the viewers with his on stage performance. He said it's a victory for music and added, "Music is not fireworks, music is feeling, so let's try to do this and bring music back which is what matters."