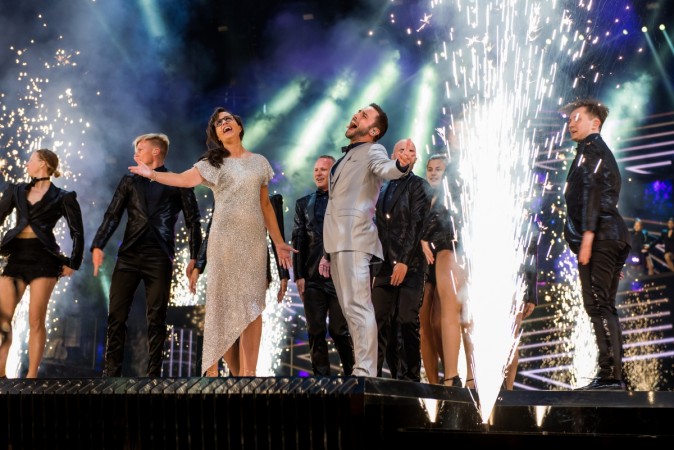 Several months' worth of performances and competitions have finally led to the finals of the Eurovision song contest 2016. The first semi-final was held on Tuesday, May 10 while the next semi-final will be held on Thursday, May 12, 2016.
This year, for the first time, people of the United States will also get a chance to watch the three-hour event live via Logo TV. The longest-running annual International TV song competition will also feature voice-over by commentators Carson Kressley and Michelle Collins when it is aired in the U.S.
The first semi-final saw 10 countries qualifying to compete in the finals. They are Malta (Ira losco), Azerbaijan (Samra), Austria (ZOË), Cyprus (Minus One), Czech Republic (Gabriela Gunčíková), Russia (Sergey Lazarev), Croatia (Nina Kraljić), The Netherlands (Douwe Bob), Armenia (Iveta Mukuchyan) and Hungary (Freddie) .
You can watch the press conference of all the contestants who qualified for the Eurovision song contest 2016 finals after Semi-Final 1 here:
The 18 countries competing in Semi-Finals 2 are Latvia (Justs), Poland (Michał Szpak), Switzerland (Rykka), Israel (Hovi Star), Belarus (IVAN), Derbia (Sanja Vučić ZAA), Ireland (Nicky Byrne), F.Y.R. Macedonia (Kaliopi), Lithuania (Donny Montell), Australia (Dami Im), Slovenia (ManuElla), Bulgaria (Poli Genova), Denmark (Lighthouse X), Ukraine (Jamala), Norway (Agnete), Georgia (Nika Kocharov and Young Georgian Lolitaz), Albania (Eneda Tarifa) and Belgium (Laura Tesoro). The countries that qualify among them will be sent through to perform at the grand finale.