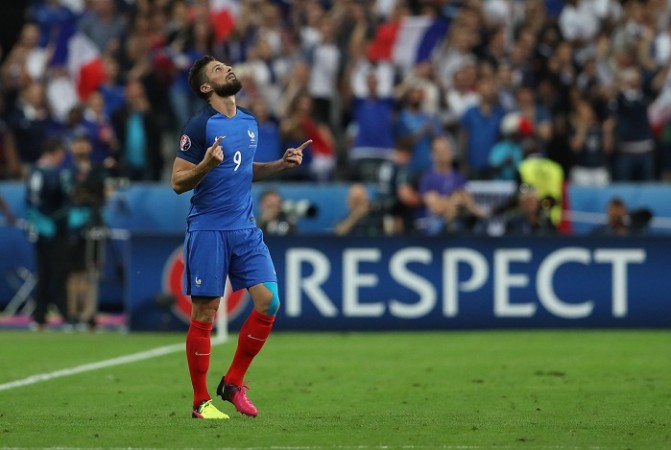 France got off to a winning start, with a win over Romania in a close encounter, but they did not look like a team, who has been labelled as a serious contender for the title. France will need to get into their rhythm sooner rather than later, and they will be keen to come up with a dominating display against the weakest team in Group A -- Albania.
How to watch France vs Albania live
Albania, who despite giving it their all, lost to Switzerland in their opening game, have their task cut out.
Some of the French stars like Paul Pogba and Antoine Griezmann, who had a brilliant season with Juventus and Atletico Madrid respectively, could not shine in their opening match. Hence, there have been reports suggesting that the duo may be benched against Albania.
But, the French boss, Didier Deschamps could give Pogba another chance, as he does not want to be 'hard' on his midfielder after his first game.
"Paul can do better obviously but I'm not disappointed in his performance. I don't want to be too hard on him. The media are expecting too much from him. He has outstanding technical abilities but he's also a player who does a lot of hard work, who wants to do well, maybe too well," Daily Mail quoted Deschamps as saying.
However, one should not be too surprised if Anthony Martial replaces Griezmann. It could be a toss between Martial and Kingsley Coman for the starting role.
Martial could be a huge threat with his pace and skills, and prove to a good foil for Arsenal striker Olivier Giroud, who needs to convert his chances more often to cement his place as the number one striker of their team.
With France determined to put up a spirited performance, Albania have to field their best starting XI, but they are missing some of their key players, which makes matters difficult for them. Skipper Lorik Cana is serving a suspension after receiving a red card against Switzerland. Arlind Ajeti will replace the influential captain. Ergys Kace, who scored for Albania when they defeated France in June 2015, is also doubtful for the game, as he has his knee iced up during training on Monday.
Expected starting XI: France: Lloris, Sagna, Koscielny, Rami, Evra, Kante, Matuidi, Pogba, Payet, Martial, Giroud.
Albania: Berisha, Hysaj,Ajeti , Mavraj, Agolli, Gashi, Abrashi, Kukeli, Xhaka, Lenjani, Cikalleshi.