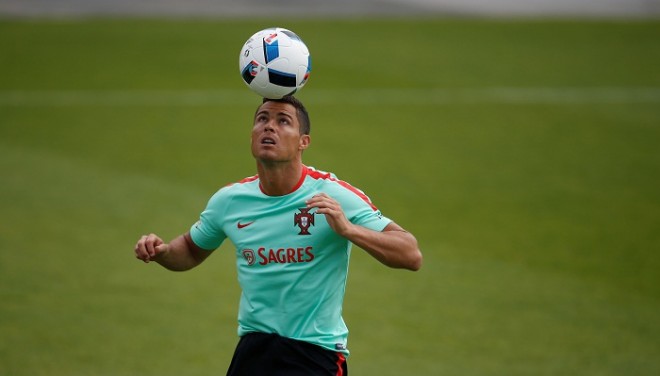 Portugal were unlucky to have been pitted in a difficult group in Euro 2012 (Portugal, Germany, Denmark and Netherlands) but they should be pleased with Euro 2016 draw, with Austria, Iceland and Hungary as other teams in the group. On paper, Portugal look strong to top the group, and Austria will be their biggest rivals in the group.
Here is a look at the four teams, with their star players to watch.
Portugal: Portugal can go a long way in Euro 2016, but that will depend to a large extent on the performance of Real Madrid star Cristiano Ronaldo. But football is not a one man game; hence Portugal will need all their players including Bruno Alves, Pepe and Nani to gel as a unit, in order to bring success to their team. Portugal under manager Fernando Santos has been a huge success, topping their group in qualifying, and also defeating teams like Italy in their friendly. Portugal is a strong favourite to top the group, but topping Group F might lead to a tricky knockout clash as they will face the runners-up of the pool, which includes Belgium, Italy, Rep. of Ireland and Sweden.
Key players: Cristiano Ronaldo: The star will need to lead from the front, score goals, and maintain his fitness, which means he has to do most of the things to help Portugal shine. If Ronaldo, who has scored 56 goals in 125 appearances, clicks, Portugal will be a huge threat in the competition. Bruno Alves: He needs to be solid at the back, and command the game from his half.
Austria: There has been a lot of talk regarding this team, which played some outstanding football in the qualifying stage, where they remained undefeated. With such a record, they have been regarded as the dark horse of the Euro 2016. Austria are a very disciplined unit, where they defend in numbers, but they are one of the best sides during counter attack, which will be their forte in Euro 2016 as well. Austria, unlike other teams, do not possess world-class stars, which seems to be an advantage, as they depend on all their 11 players for a result. The best thing about their team is the chemistry among the players, who have been playing together for almost four years. They have not made many changes in the last few years.
Key players: David Alaba: He will be a key figure for Austria, not only in Euro 2016, but for years to come. Marc Janko: The striker was one of their best players in the qualifying, with seven goals, and will need to show such skills in France. The 6-foot-5 tall player will pose problems for defenders.
Iceland: Undervalue this European team at your own peril. It is because of this team primarily that players like Memphis Depay and Arjen Robben will be watching Euro 2016 at home, as Iceland defeated Netherlands, who finished fourth in the group, twice in qualifying. With six clean sheets in their 10 games in qualifying, it reflects their strong defence. They finished second in a group, which included Czech Republic and Turkey as well, helping them feature in the European Championship for the first time. They may not be aiming for a top two finish, but that could all change if they hold Portugal to a draw, or win, in their first match.
Key Stars: Gylfi Sigurdsson: The Swansea City midfielder is dangerous at set-pieces, but they need more than his dead ball skills in Euro 2016. He is their heart of Iceland's attack. Ragnar Sigurdsson: He is the defensive mainstay for Iceland.
Hungary: Defeating Norway in the playoffs helped them earn a place in the Euro 2016, but they are not expected to pose much problems to teams like Portugal and Austria. However, they might be gunning for third spot if they manage to play some good football against Iceland primarily, and beat them. Former German player, Bernd Storck, who manages Hungary, is not afraid to take risks, and one sees no harm if the manager takes all risks, with team formation and plans, as they have nothing to lose in the competition.
Key players: Balazs Dzsudzsak: He is the star man for Hungary as he is also said to possess a great technique. Zoltan Gera: Former Fulham player is a veteran at 37, and will be keen to make some final impression in Euro 2016 for Hungary.