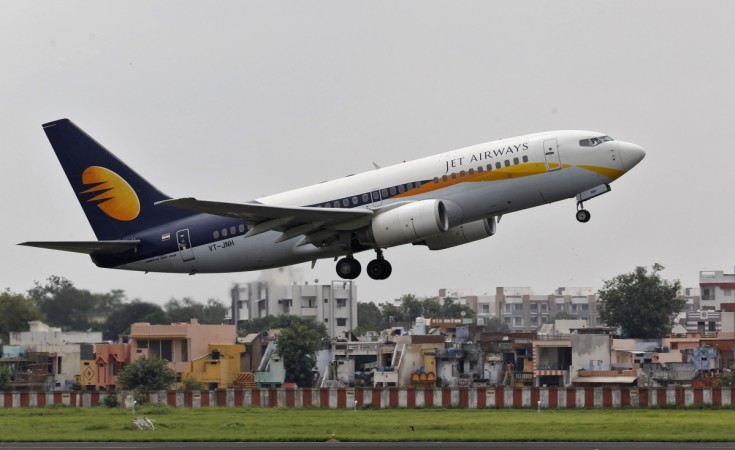 Etihad Airways is reportedly planning to raise its stake in India's second largest airline Jet Airways and has contacted the civil aviation ministry for the approval.
Abu Dhabi-based Etihad had bought a stake of 24 per cent in Jet Airways in 2013 by investing ₹20.6 billion ($332 million).
However, the ministry appears to have no interest in giving nod for the rise in stake holding by Etihad in Jet Airways, Bloomberg TV said quoting government sources.
Following the report, prices of Jet Airways share went up by over 4 per cent, touching an intra-day high of ₹ 289.20 on the Bombay Stock Exchange (BSE). The stock closed at ₹ 285.40, up 2.31 per cent.
With the entry of new carriers Vistara and AirAsia, the domestic aviation landscape has undergone a sea change, resulting in increased competition to Jet Airways.
Although Jet Airways has seen some pressure in the domestic market due to new entrants, it actually witnessed an increase in traffic on international routes. Currently, low-cost airlines occupy 63% share in the local market, The Economic Times reported.
Jet Airways earns over 55 per cent of its overall revenues from the international routes as it faces less competition in the segment.
Jet Airways accounted for 40 per cent of 'outbound and inbound traffic to and from India' during the 11 months ending February 2015. Its market share also increased to 13 per cent in 2013-14 compared to 1 per cent in 2003-04.
Experts say Jet Airways can also use its partnership with Etihad to make Abu Dhabi as India's offshore hub by its rising global footprint.
Jet Airways has reduced its losses to half and increased its revenues by 11.2 per cent in the past two financial years.