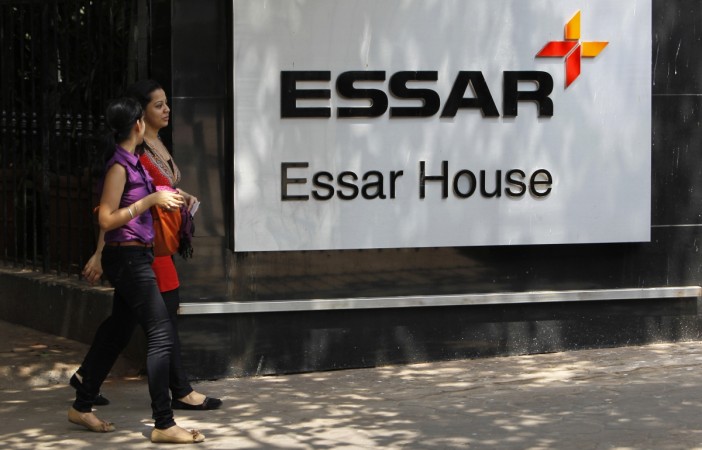 ICICI Bank, Axis Bank and Standard Chartered Bank have been paid back $2.5 billion by the Essar Group on Friday, a week after Essar Oil struck a deal to sell 98 percent stake in the venture to a consortium led by Russia's Rosneft for $12.9 billion. ICICI Bank and Axis Bank together got about $450 million while Standard Chartered Bank was paid $2.1 billion, according to banking sources.
ICICI Bank and Axis Bank had a combined exposure of about $1.5 billion.
Standard Chartered Bank is believed to have written off $850 million lent to the Essar Group, as part of the repayment plan.
The two Indian lenders will get about $320 million shortly, while the rest of their exposure (about $750 million) will be transferred to the Rosneft-led consortium, according to PTI.
In a note after the $12.9 billion deal, Nomura had said that ICICI Bank will be the largest beneficiary of the deleveraging in the JPA/Essar Groups.
"Given that the exposure of ICICI Bank to these two groups (Essar and JPA) was 2-3x that of peer banks, resolution in these groups is most positive for ICICI Bank," Adarsh Parasrampuria and Amit Nanavati, analysts at Nomura Financial Advisory and Securities (India) Private Limited, or NFASL, said in their note on October 18.
"ICICI's stressed book at ~18% of loans was higher than most corporate banks, due to ICICI's concentrated exposures to infra conglomerates and Essar Group...asset sales in JPA/Essar could lead to a ~50% reduction in debt in these groups, hence we see a high possibility of a downward revision in the watchlist for ICICI Bank," they highlighted.
ICICI Bank shares closed at Rs 277.70 apiece on Friday, while Axis Bank ended 2.26 percent down at Rs 526.60, on the BSE.
Essar Oil owns India's second largest single site refinery at Vadinar, Gujarat, with a capacity of 20 MMTPA, or 405,000 barrels per day.
The company has about 2,500 Essar-branded oil retail outlets across India, in addition to the 2,600 that are in various stages of commissioning, according to the company's website.
Besides, the company has onshore and offshore oil and gas blocks with about 1.7 billion barrels of oil equivalent in reserves and resources.