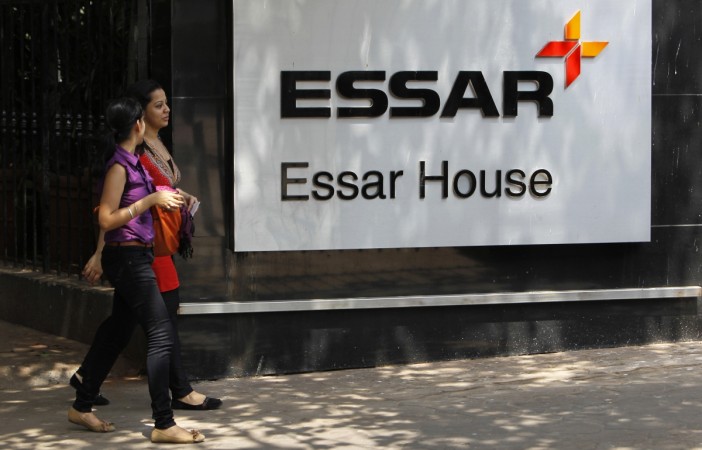 A probe has been ordered by the Home Ministry into the alleged phone tapping scandal involving the Essar Group, which reportedly targeted several VVIPs, including top industrialists and government officials, between 2001 and 2006, following a complaint by Delhi-based lawyer Suren Uppal to the Prime Minister's office.
NDTV quoted the Home Ministry as saying that a probe into the complaint had been ordered 10 days ago and that the report will be shared with Prime Minister Narendra Modi once it is over.
According to Outlook magazine, which first reported the story along with the Indian Express, the Essar Group has denied all allegations of phone tapping saying that Uppal has "concocted a completely false and baseless story involving us in order to make extortionist demands from us in the name of an ex-employee... Essar has never itself conducted or authorised any person, including Mr Basit Khan, to conduct any phone surveillance."
A press release by Reliance Industries Limited stated that it is "shocked" at reports and that "conversations attributed to us are false and appear to have been doctored by someone who seeks to defame us.‎"
Anil Dhirubhai Ambani Group has also issued a statement saying that "the purported conversations, as referred to in the media, must have been spliced, altered, doctored and manipulated to serve the heinous interests of those who engaged in the alleged illegal phone tapping operations," Outlook magazine reported.
According to the NDTV report, the phone tapping row has created a political controversy with several opposition parties demanding an investigation into the scandal, which saw in power one government each of the National Democratic Alliance (NDA) and the United Progressive Alliance (UPA).
Seeking a "thorough probe" into the scandal, Congress spokesperson Manish Tewari was quoted by the channel as saying: "What it points to is the institutional manner in which NDA was functioning: If media reports are true, the entire NDA government was completely and absolutely compromised."
The Aam Aadmi Party and the Janata Dal (United) have also demanded a probe into the phone tapping row.
Telephones of several VVIPs, including cabinet ministers, businessmen Mukesh and Anil Ambani and several bureaucrats, were allegedly tapped by the Essar Group for five years (2001 to 2006), according to a complaint submitted to Prime Minister Narendra Modi on June 1, 2016, the Indian Express and Outlook magazine reported.
The IE report stated that the purported recorded conversations reveal the use of clout to a great extent in the corridors of power, "corruption in the business milieu," deal-striking and the difference between business and the government becoming blurred.