As the United States celebrates Thanksgiving today, November 23, it looks like several ESPN employees will have little to give thanks for. The US-based global cable and satellite sports television channel is set to lay off about 100 staffers between Thanksgiving and Christmas reportedly due to budget constraints.
A lot of these job cuts are said to be from the television division, including producers, executives, and digital and technology employees and staffers of the SportsCenter franchise are also likely to bear the brunt of the move, reported Sports Illustrated.
With this round of layoffs, ESPN is likely to slash an estimated amount of $80 million in salaries and other expenses. Speaking of the planned layoffs, a source told Sporting News: "ESPN is dealing with three simple math problems. They have fewer subscribers than they planned for. They have higher costs than they planned for. They have lower ratings than they hoped for."
ESPN's budget is said to have been impacted by the increasing costs of event rights as well as the advent of online streaming services, due to which it has also lost several customers.
Another source also told the site that many ESPN employees are worried about the reported layoffs and have already been sending resumes to competitors. "The narrative from many long-timers still there is: 'I know my day is coming. It's not if. It's when.'"
While these layoffs have been a hot topic for discussion for a while now, with employees said to be feeling "queasy," about the job cuts, ESPN is yet to comment on any of these reports.
Even though the network remains one of the most preferred firms for job seekers in the field of sports and has also been hiring several employees, ESPN also seems to be cutting jobs on a regular basis. In April, the television channel laid off about 100 employees, which included about 10 percent of its on-air staffers and writers.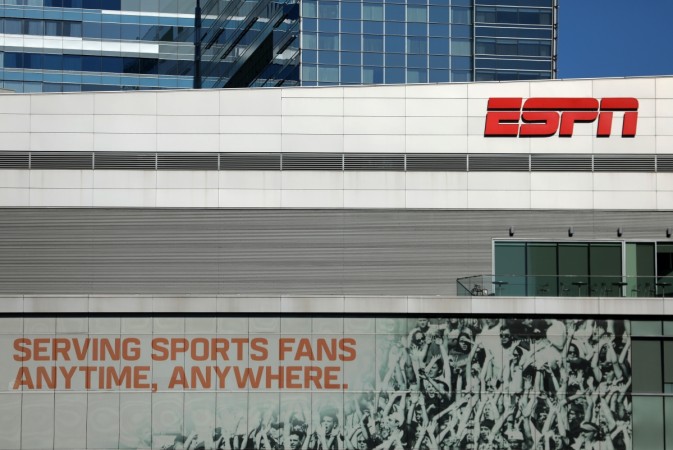 Explaining its stand ESPN had then said: "A necessary component of managing change involves constantly evaluating how we best utilize all of our resources, and that sometimes involves difficult decisions."
Additionally, in October 2015, ESPN cut about 300 jobs, which included employees that had been with the channel for several years, and helped build the brand with all their hearts. At the time, ESPN president John Skipper had written to the firm's employees and said that the job cuts was a part of "a number of organizational changes at ESPN to better support our future goals."
"I realize this process will be difficult – for everyone – but we believe the steps we are taking will ultimately create important competitive advantages for our business over the long term. I sincerely appreciate your professionalism and continued support as we move forward to ensure the continued success of ESPN and assure sports fans everywhere the best is yet to come," Skipper added.