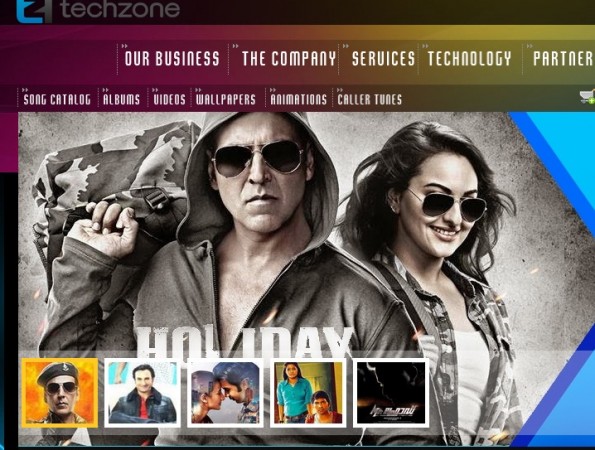 Eros International is set to sign an agreement to acquire Chennai-based value added services provider (VAS) Techzone for an undisclosed amount.
Universal Power Systems Private Limited, better known as 'Techzone', was established in 1999 by Naveen Bhandari. It is a developer and distributor of mobile content via SMS, mobile radio, wireless application and interactive voice response. It distributes Hindi, Tamil and Telugu movies across India.
Techzone has published around 25 million online content, excluding caller ring back tones (CRBT), every month over the past three years, in partnership with 12 telecom companies.
Eros International runs a movie-streaming venture named ErosNow, comprising 1,100 franchised movies.
"Techzone will be a strong addition to our ErosNow strategy where content meets technology and distribution," said Jyoti Deshpande, CEO of Eros.
"With Techzone's billing integration and distribution in places across major Telecom operators and average transaction traffic of over 25 million monthly over the past three years, we expect this deal to complement our existing ErosNow service," she added.
Besides Chennai, Techzone has offices in Bangalore, Delhi and Mumbai. It is operational in 14 countries and has over 225 employees.
"This is indeed a proud moment for Techzone to align with a market leader such as Eros. The consumption of content through mobile platforms is on the increase and the timing of this alliance could not have been better," said Bhandari, Techzone CEO and Managing Director.
Techzone mentioned 20 content partners on their website, which include NDTV, Sony, VH1 and MTV among others. The company also has tie-ups with IndiaTV, RadioCity 91.1 FM, Sunburn and Mumbai-based BEST Buses.
Techzone has also mentioned a list of 14 telecom operators with which it tied up in India. According to Fonearena, Aircel partnered Techzone in October 2013 to emerge in the market, by providing mobile content for downloads in 12 languages for Rs 1.
Eros International has a market cap of Rs 2,069.40 crore. Eros's stock price in Sensex and Nifty market recorded $3.79(Rs 225) and $3.79 (Rs 224.90) respectively on Tuesday.