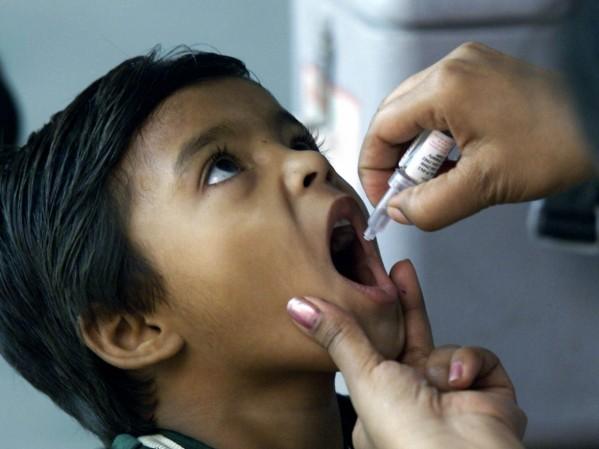 Polio Virus Type 2, a strain that has been eradicated in almost all countries, including in India, has been found in some batches of oral polio vaccine (OPV) manufactured by Biomed.
Though the health ministry and the Drugs Controller General of India (DCGI) have initiated preventive measures to keep a check on the impact, the contamination has the possibility of bringing polio back to India. "We have alerted Uttar Pradesh and Maharashtra where contaminated vaccines may have been used," the Times Of India quoted a senior official.
Manufacturing, distribution and use of type 2 strain was stopped after global eradication of the virus. The Ghaziabad-based manufacturing company was supplying polio vaccines for only government-run immunisation programme and not for private retail, officials said.
The contamination was first suspected when investigation reports from UP showed signs of the virus in stool samples of some children. Samples of OPV vaccines were sent for testing. "Test reports confirmed that some batches were contaminated with type 2 virus," a regulatory official said.
About 50,000 containers are under the scanner. An FIR has been filed against Biomed by the central drug regulator and the managing director of the firm was arrested on Thursday. Also, the drug regulator body has asked the company to "stop, manufacture, sale or distribution till further orders".
An investigation has been ordered by the government to find out how the type 2 strain was recollected by Biomed even after the DCGI had ordered all manufacturers in the country to take necessary measures for complete knock down of all trails of polio type 2 virus by 25 April, 2016.
"It was also instructed that after the assigned date, the OPV containing type 2 shall be removed from cold chain and disposed as per the national switch plan," the official said.