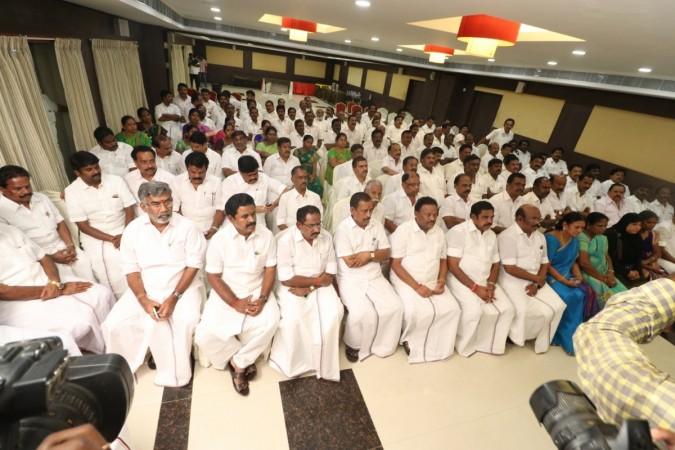 The two warring factions of Tamil Nadu's ruling AIADMK came together on Monday, August 21, assuring the party's supporters but with Sasikala's nephew TTV Dinakaran leading a third uncompromising faction, it seems things are back to the square in the southern state.
The multi-splits in the ruling party have given birth to questions over the AIADMK's moral authority to stay in power and there could be every reason for the state heading to another election if the EPS-OPS combine fails to prove the support of 117 MLAs in the 233-member legislature (one less after the death of Jayalalithaa and cancellation of the RK Nagar bypoll). The AIADMK although has 134 seats but with Dinakaran claiming support of at least 22 legislators, including three Independents, it could be a difficult task for the reunited party to prove its worth.
Will Tamil Nadu go Gujarat way?
The stalemate situation will not create a great hope for the Opposition DMK either since it has 89 seats in the Assembly and even with the Congress committing support for it with its eight MLAs, the magic figure will still be some distance away. There will be a number-gathering struggle and a repeat of the ugly scenes that happened in Gujarat during the Rajya Sabha elections recently would not seem unlikely.
However, the bad thing about the current political instability in Tamil Nadu is that it has turned out to be a battle of the lilliputs after the fall of a giant and even the Opposition party can't take advantage of the situation because its own giant has also retreated from active politics.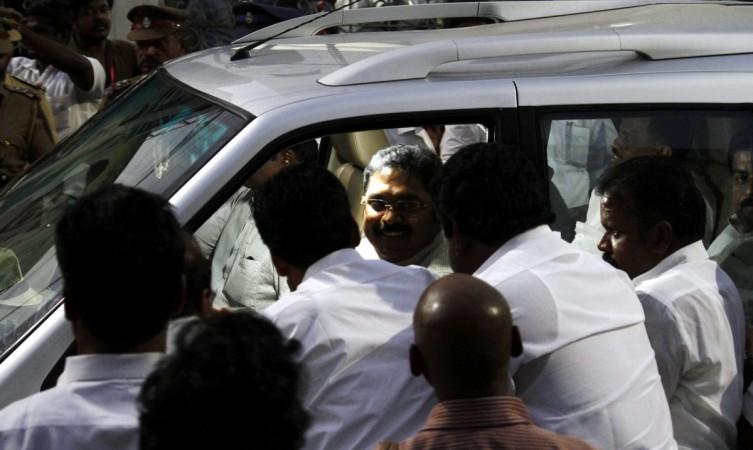 With no overwhelming personality around to take control and break the stalemate as like Nitish Kumar who made an impossible look possible in Bihar recently, Tamil Nadu politics is now awaiting the import of filmstars like Rajinikanth and Kamal Haasan to find a direction.
Even if Tamil Nadu goes to an election now if the AIADMK fails to prove its majority, there is very little possibility of the state finding a stability. In the absence of both Jayalalithaa and Karunanidhi, the state's long-practised politics of personality clashes will be replaced by a tussle between faceless individuals and earning a decisive mandate in the melee would be a herculean task to achieve.