The title is done and dusted, the relegation battle is no more, the top six is set in stone; so the only real matter of concern going into the final day of the English Premier League is the battle for a top four place.
While champions Chelsea, who will host Sunderland, and Tottenham, who play Hull City, have already confirmed the top two places in the EPL standings, the remaining two Champions League places are still up for grabs, with three teams fighting it out.
Manchester City, Liverpool and Arsenal go into the final day of the season in the hope that they will be playing Champions League football, so important to the big teams, next season.
As it stands, City have the advantage, since Pep Guardiola's team are three points ahead of fifth-placed Arsenal. So, all Manchester City need is a draw and they will be guaranteed of a top-four finish.
Liverpool have the top-four fate in their own hands. They are a point ahead of Arsenal and if they match the Gunners' result on the final day, they will also be playing Champions League football next season.
Arsenal need one of City or Liverpool to drop points in order to stand any chance of continuing their remarkable record of always finishing in the top four under Arsene Wenger.
However, of the games that these three teams have to play, Arsenal's is the toughest.
Wenger's side have a home game against Everton, a team that have already beaten them this season in the Premier League – indeed, that loss was one of the many triggers of their downward slide this season.
Liverpool also have a home game, but while Arsenal play a team in seventh place in the league and one that nearly threatened the top six, the Reds host the already-relegated Middlesbrough.
While this game looks easy on paper, Liverpool will be a wary bunch, particularly after their recent struggles at Anfield.
Manchester City face an away game on Sunday, but, again, it is against a team with very little to play for and one that will be without a manager at the end of the season.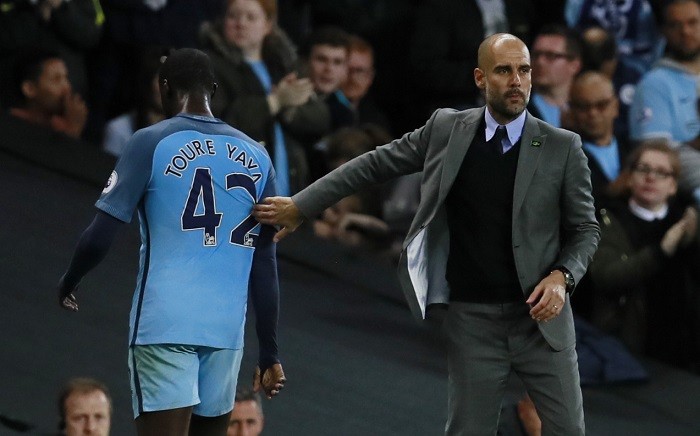 Watford might be safe as far as staying in the Premier League for another season is concerned, but City will be up against a team that have lost their last five games in the Premier League. Their manager Walter Mazzarri will leave after this game, after just one season.
However you look at it, the odds are certainly stacked against Arsenal going into the final round of fixtures, but what we all know is that when teams are under pressure, anything is possible, and the Gunners do have a habit of always finding a way of finishing in the top four.
Manchester United, ahead of their Europa League final against Ajax on Sunday, will field an under strength team against Crystal Palace, with Jose Mourinho keen to keep his first players as fresh as possible for the big European match on Wednesday.
EPL 2017 final day schedule:
All matches on Sunday, May 21 at 7.30pm IST, 3pm BST, 10am ET.
Watford vs Manchester City at Vicarage Road.
Liverpool vs Middlesbrough at Anfield.
Arsenal vs Everton at the Emirates.
Chelsea vs Sunderland at Stamford Bridge.
Manchester United vs Crystal Palace at Old Trafford.
Hull City vs Tottenham at KCOM Stadium.
Leicester City vs Bournemouth at King Power Stadium.
Southampton vs Stoke City at St. Mary's.
Burnley vs West Ham at Turf Moor.
Swansea City vs West Bromwich Albion at the Liberty Stadium.