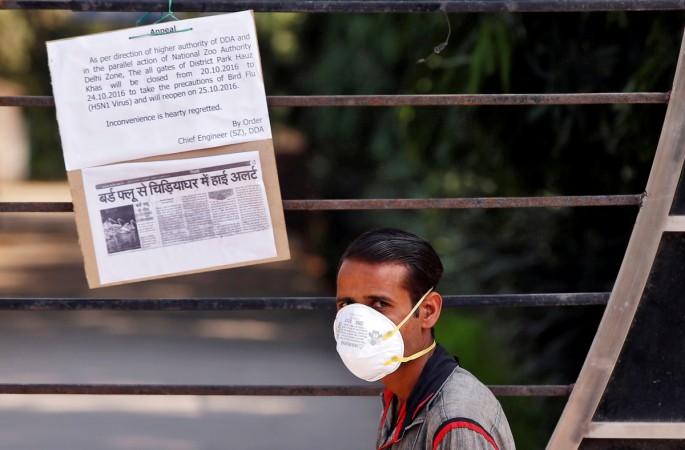 Union Ministry of Environment, Forest and Climate Change, Anil Madhav Dave, has directed the setting up of a committee to monitor the outbreak of H5 Avian Influenza -- or bird flu -- in the country. Several parks in northern and central India have been shut down because of it.
The Union government has already identified the strain of bird flu as H5N8, but has said that there is no reason to panic because it does not affect humans. "Till now, no human infections with H5N8 has been established anywhere in the world. However, necessary precautions are to be undertaken while handling sick or dead birds and contaminated material during control and containment operations," the Ministry of Agriculture had said in a statement recently.
Now, the Ministry of Environment and Forests (MoEF) has set up a three member committee to monitor the current bird flu situation in the country and give it daily reports. The committee consists of the member secretary of the Central Zoo Authority as chairman, the director of the National Zoological Park (NZP) -- which is currently closed due to the bird flu outbreak -- as member convenor, and the deputy inspector general of Forest (Wildlife) as member.
The MoEF, in a statement released on Saturday, said: "There has been no mortality among the free-ranging birds of the National Zoological Park today." However, the situation is being monitored nevertheless. Here are six steps that have been taken by the authorities to keep an eye on developments and ensure that things don't get out of hand [as mentioned in the MoEF statement]:
Active surveillance continues in the zoo [NZP, in this case]
The zoo is being screened regularly for any dead bird
Bio-security measures continue
The zoo remains closed for the safety of visitors and to control the disease
A team of doctors from the Animal Husbandry Department visited Delhi Zoo for monitoring
A team of medical doctors visited and examined exposed employees of the zoo and medication was provided.