It's been six years since a Premier League side won the UEFA Champions League. Chelsea, under Robert Di Matteo, clinched the famous win after beating Bayern Munich at the Allianz Arena.
Since then, Spanish giants Real Madrid and Barcelona have dominated the competition, sharing five titles between them in six seasons.
In fact, since the start of the 21st century, only thrice — Liverpool in 2004-05, Manchester United in 2007-08 and most recently Chelsea — have Premier League sides tasted European Cup success.
Jurgen Klopp's Liverpool came close to winning the coveted trophy last season but fell to eventual champions Real Madrid in a controversial final in Kiev.
The recent inability of the English teams to dominate the top-tier European club football tournament is not due to lack of class but because of considerably heavy workload, according to former Manchester City defender Terry Phelan.
Nonetheless, the 51-year-old believes that Premier League sides can take inspiration from the way Klopp's men finished runners-up in the Champions League and finished among top four in the league as well.
Notably, the Football Association (FA) had announced in June this year that a winter break would be added to the calendar from the 2019-20 season.
Premier League sides are likely to get a 10-day break and it puts them on level terms with other teams from top European leagues, who have enjoyed the luxury of a winter break for quite some time now.
The decision on winter breaks was taken in order to provide players to recover after the hectic Christmas and New Year period following which players in the Premier League are proven to run a greater risk of getting injured.
In an exclusive chat with International Business Times, India, Phelan, a football expert for Sony Pictures Networks, opines whether the newly-introduced UEFA Nations League will add an extra burden on European sides.
The 51-year-old also touches upon the Cristiano Ronaldo factor in Juventus' title bid
Excerpts from the interview
IBT: Why have the Premier League teams struggled in Champions League? Can Manchester City end the drought this season?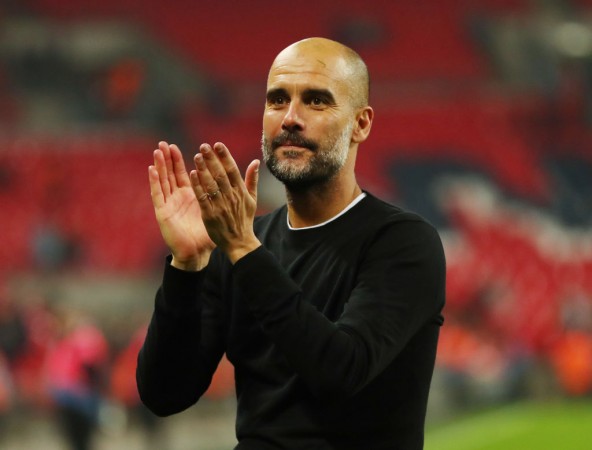 Phelan: It all depends on fitness. If Manchester City can keep their best players fit for the key matches, then they've got a good chance. It's difficult, it's competition football.
With the regular league season going on, it's a bit difficult, especially in England. It's one of the toughest leagues in the world. A lot of the Spanish and Italian teams have a mid-season break, the English teams don't.
I think people will take heart from the way Liverpool have progressed last season. Manchester City were there and thereabouts as well.
I think Manchester City will be up there this season as well. Obviously, they are likely to get out of the group.
You'll be looking at at least a semi-final appearance for Manchester City. That's what Pep Guardiola would be looking at. And then you never know what happens in the finals.
Pep has a big squad at his disposal this year and he will surely learn from the mistakes of last campaign.
IBT: How much extra burden does the competitiveness associated with UEFA League of Nations put on teams, especially the ones from Premier League?
Phelan: They have to manage [the workload]. If you look at the Premier League, around Christmas it's real backlog of games. I think that can hamper the English teams. We've international games [UEFA Nations League] now as well. That'll also play a big part.
As I said, most European teams have a mid-season break, which the English teams don't. It can be a cause of concern for the managers. Next season, a mid-season break is going to be there for English teams.
However, English teams have won the Champions League. You got to be a little bit better.
Chelsea won it six years ago. The quality of Real Madrid and Barcelona sides that dominated the European competition was top class. I think the English teams should now be prepared to go one step further.
IBT: Ronaldo had been phenomenal at Madrid. Can he guide Juventus to Champions League glory this season?
Phelan: It's a different team [Juventus]. He's got to get used to playing with different players. Even in the last season, he needed a few games to get going.
At the same time, at Juventus, it can't be all about Ronaldo. Real Madrid played more like a team, they were not relying on one person.
I just don't think they're still ready enough to mount a challenge. There are better teams.
However, Ronaldo still has that pace and power. He is still a top goal-scorer, we have seen him year in and year out. There are different challenges for him at Juventus. Everybody is expecting good things from him, if he can deliver it, then well and good.