The inaugural edition of UEFA Nations League kick starts on Thursday, September 6 with a marquee clash between the winners of the last two editions of Fifa World Cup — Germany and France in Munich.
What is UEFA Nations League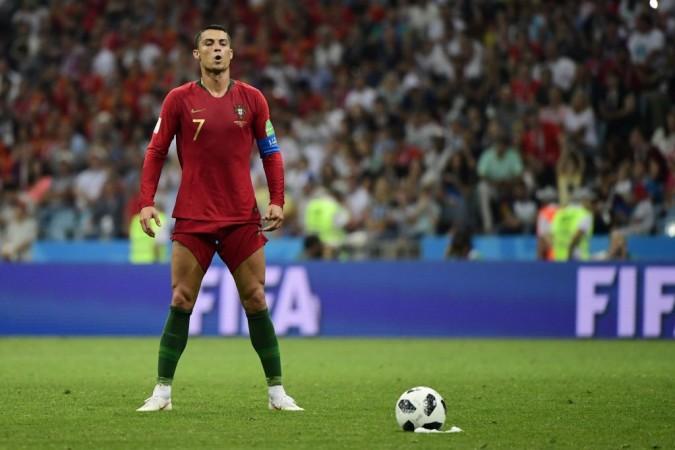 UEFA Nations League is a new international tournament involving 55 nations, aimed at creating "more meaningful and competitive matches for teams" and a "dedicated calendar and structure for national team football".
According to the UEFA, national team coaches, players and supporters had felt friendly matches were not providing adequate competition for national teams and the Nations League will rejuvenate national team football.
How to watch UEFA Nations League on TV, online in India
Sony Ten 2 and Sony Ten 2 HD will provide live coverage of matches in India. The live stream will be available on Sony Liv.
UEFA Nations League format
55 teams have been split into four Leagues — League A to D based on UEFA rankings on October 11, 2017.
Each league will have teams split into groups of four each. Matches will take place in home and away format in September, October and November 2018.
League A will have the top-ranked sides while League D will have national teams that are at the bottom of UEFA standings.
Relegation, Promotion and Nations League Finals
The league will feature relegation and promotion and will also see a national team (from League A) being crowned as champion in the UEFA Nations League Finals, scheduled for June 2019.
The UEFA Nations League Finals will be held in one host country which will be decided in December 2018.
Group winners from League A will contest in the UEFA Nations League Finals.
The teams finishing at the bottom of each group will be relegated while group winners will be promoted for the next edition of UEFA Nations League, scheduled to begin in 2020.
League A
Group A1: Germany, France, Netherlands
Group A2: Belgium, Switzerland, Iceland
Group A3: Portugal, Italy, Poland
Group A4: Spain, England, Croatia
League B
Group B1: Slovakia, Ukraine, Czech Republic
Group B2: Russia, Sweden, Turkey
Group B3: Austria, Bosnia and Herzegovina, Northern Ireland
Group B4: Wales, Republic of Ireland, Denmark
League C
Group C1: Scotland, Albania, Israel
Group C2: Hungary, Greece, Finland, Estonia
Group C3: Slovenia, Norway, Bulgaria, Cyprus
Group C4: Romania, Serbia, Montenegro, Lithuania
League D
Group D1: Georgia, Latvia, Kazakhstan, Andorra
Group D2: Belarus, Luxembourg, Moldova, San Marino
Group D3: Azerbaijan, Faroe Islands, Malta, Kosovo
Group D4: FYR Macedonia, Armenia, Liechtenstein, Gibraltar
How will UEFA League of Nations influence Euro qualifiers
The Euro 2020 qualifiers will begin in March 2019 after the completion of UEFA League of Nations.
The qualifiers will have 10 groups and the winner and runner-up from each group get a direct berth to the Euro 2020 finals.
The last four spots for the Euro 2020 finals will be decided in the European Qualifiers play-offs, which will be held in March 2020.
The selection for the play-offs is based on UEFA Nations League results as it will be contested by the group winners of Uefa Nations League.
According to the UEFA, If a group winner has already qualified via the European Qualifiers, then their spot will go to the next best-ranked team in their league.
If a league does not have four teams to compete, the remaining slots are allocated to teams from another league, according to the overall UEFA Nations League ranking.
Each league will have a path of its own and each path will feature two single-leg semi-finals and one single-leg final. The winner of each path will win a ticket to UEFA EURO 2020.
Full schedule of UEFA Nations League
Matchday 1: September 6 to 8
Matchday 2: September 9 to 11
Matchday 3: October 11-13
Matchday 4: October 14 to 16
Matchday 5: November 15 to 17
Matchday 6: November 18 to 20
Uefa Nations League Finals: June 5 to 9, 2019
League A schedule
Matchday One
September 6
Group A1: Germany v France
September 7
Group A3: Italy v Poland (20:45)
September 8
Group A2: Switzerland v Iceland
Group A4: England v Spain
Matchday Two
September 9
Group A1: France v Netherlands
September 10
Group A3: Portugal v Italy
September 11
Group A2: Iceland v Belgium
Group A4: Spain v Croatia
Matchday Three
October 11
Group A3: Poland v Portugal
October 12
Group A2: Belgium v Switzerland
Group A4: Croatia v England
October 13
Group A1: Netherlands v Germany
Matchday Four
October 14
October 15
Group A2: Iceland v Switzerland
Group A4: Spain v England
October 16
Group A1: France v Germany
Matchday Five
November 15
Group A2: Belgium v Iceland
Group A4: Croatia v Spain
November 16
Group A1: Netherlands v France
November 17
Group A3: Italy vs Portugal
Matchday Six
November 18
Group A2: Switzerland v Belgium
Group A4: England v Croatia
November 19
Group A 1: Germany vs Netherlands
November 20
Group A3: Portugal vs Poland
UEFA Nations League - Global TV listings
UK: Sky Sports Football
US: ESPN2
Australia: Optus Sport
Argentina: DIRECTV Sports
Indian sub-continent: Sony Ten 2
Denmark 6'eren
France: TF1
Germany: ZDF
Italy: Canale 5
Portugal: Sport TV2
Russia: NTV+ Sport Online