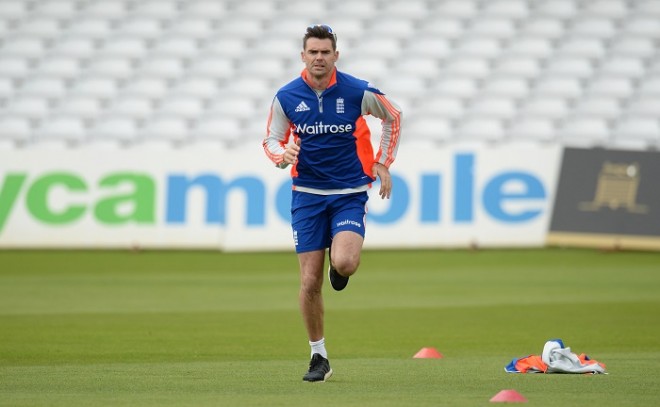 Two years ago, Sri Lanka had won a historical Test match against England at Headingley from the penultimate ball of the match. One English cricketer will not be able to forget that moment for sure and that is James Anderson.
Anderson was the one who got out from the second-last ball of the Test match and Shaminda Eranga was the bowler who etched history after he picked up that final England wicket.
"It was right up there with my worst moments. It had been a long game and to get within two balls of saving it left me crushed at the end. Hopefully we won't be in that situation this time," Anderson was quoted as saying by Dailymail.
Anderson, who is England's highest wicket-taker in Test cricket (433 wickets), is confident that they can avenge that loss. The right-hand seamer also stated that there is no doubt that England will win this upcoming Test series against Sri Lanka 3-0.
"If we build on how we played in the winter then there's no doubt we can win 3-0. Home conditions against a rebuilding Sri Lanka provides a great opportunity for us but it's important we concentrate on ourselves. If we do get everything right then there's no doubt in my mind we'll win," Anderson added.
The conditions are definitely going to assist the home side and if the likes of Anderson and Stuart Broad start swinging the ball, then Sri Lanka are up for a real test of character and patience.
Sri Lanka have already reached England and they are busy playing warm-up games. England and Sri Lanka will square off in three Test matches starting May 19. The first Test will be played at Headingley (Leeds). The Test series will be followed by an ODI series and a one-off T20 match as well.