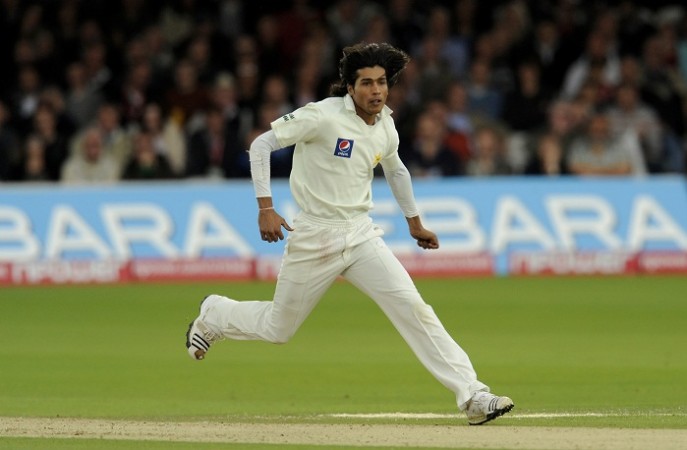 All eyes will be on Mohammad Amir during the upcoming Pakistan tour of England, which begins next week. The left-arm pacer bagged the headlines for all the wrong reason the last time Pakistan toured England, when he was embroiled in the infamous 2010 spot-fixing scandal for bowling deliberate no-balls.
The Pakistan seamer was banned from international cricket for five years as a result, but he is once again back playing international cricket. The reception could be volatile, as Alastair Cook has already warned, in England for the pacer.
This tour is going to be a litmus test for Amir, who has it in him to deliver once again with the red cherry. However, this series will not only be about how he bowls for the national team, but also the way he absorbs pressure.
If he is able to withstand the mental pressure, and use his skills of swinging the ball both ways with good pace, England could face a lot of problems. With pitches in England set to assist swing bowlers, Amir is one of the best in world cricket to exploit such conditions.
Amir has not played Test cricket for Pakistan after the 2010 England tour, but he has featured in the ODI and T20 format, after serving his suspension. He has looked a class apart, with strong determination to shine.
If there were any doubts about his performances in England, Amir has whetted everyone's appetites with a strong performance in a tour match, taking three wickets against Somerset.
But, playing against a national side is a different matter altogether. With England possessing some quality top order batsmen, including Cook and Joe Root, a brilliant battle is expected to take shape between bat and ball.
The Pakistan pacer is brilliant with the new ball, and he will hope to make early inroads. Pace, with controlled swing, is Amir's major weapon, and former pacer, Shoaib Akhtar, aware of his strengths, wants the left-armer to make use of the wonderful opportunity to shine in England.
"The best way for Amir to counter pressure is to perform on the field which I am sure he can do. But he also has to remain humble and not show attitude. He has to blend in with his teammates and win matches for them," India Today quoted Akhtar as saying.
"He has to realise that this is a god sent opportunity for him. He has got a second shot at playing for Pakistan. He has to realise this is not an interval in a movie because if he makes another mistake he will be finished for life."