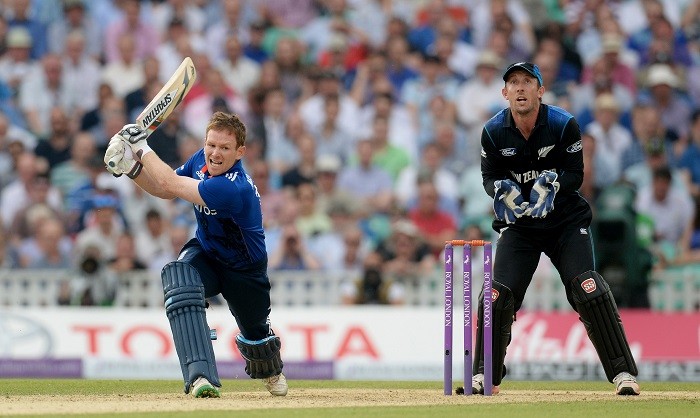 England skipper Eoin Morgan said his side will walk into the fourth ODI of the five-match series against New Zealand with a similar positive intent as they did in their last three matches.
England registered a thumping victory over the Kiwis in the first ODI of the ongoing series by 210 runs. The Black Caps bounced back strongly to win two in a row.
New Zealand won the second match by a narrow margin. If rain had not played the role of a villain, England could have emerged victorious in the second ODI at Kennington Oval as well. The third ODI saw the Kiwis chasing down a total of above 300 with ease.
"We could have batted 50 overs, got 250 and I would have been very furious.I was happy we scored 300 in the manner that we did and want to continue playing with that attacking mindset," Morgan told BBC Sport post the loss in the third ODI.
He feels that this English side have a bunch of young talent who can play their best cricket in order to draw level in the ODI series against New Zealand.
"There's a bigger picture here, we've a lot of young guys. Because we're changing the mindset, it will take longer than one series to do so. We'll maintain that through this series and the rest of the summer. We're competing and we've won one game so far, which is a big bonus for us," Morgan added.
The third ODI saw Kane Williamson and Ross Taylor scoring a century each and they took the game away from England with their 204 runs partnership.
"The dropped catches were more critical. Not batting the overs didn't really bother me. It would have taken something special with the ball to win this game and it was a matter of breaking one crucial partnership," Morgan concluded.
England will face New Zealand in the fourth ODI of the series on Wednesday at the Trent Bridge. If the hosts lose this match they will lose the series as well.