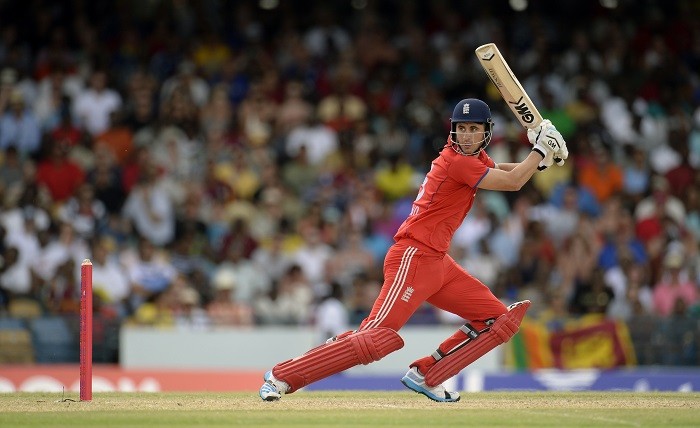 England had an awful outing during the ICC Cricket World Cup 2015. The five-match ODI series against New Zealand saw this resurrected English side making a strong point that they are no less than the other top teams in the ODIs. England's opening batsman Alex Hales was delighted to see his side's positive intent during this series.
Hales has also stated that this England squad has won back its fan base, which it had lost after its dismal show during the World Cup Down Under where it faced an early exit from the group stages itself.
England was handed over a heavy defeat during the World Cup by New Zealand. Eoin Morgan-led England avenged that defeat by handing the Kiwis a massive 210 runs defeat in the first ODI of this ongoing series. The hosts came very close to register yet another victory in the second ODI, but their party was spoilt by the rain Gods and they lost that match by a small margin.
"The last week or so has been really enjoyable, particularly considering how the winter went for us as a squad. We've got a lot of new faces around and guys are doing what they've done for their counties now at international level so it's good to see.
"We're pretty inexperienced so the way the three games have gone, we've pretty much matched the Kiwis so far and played some really good cricket, so in terms of how inexperienced we are and how raw we are, I think we've done pretty well. It looks like we've won our fanbase back in one-day cricket," said the Nottinghamshire batsman Hales in an interview with the Sky Sports News, ahead of the fourth ODI against the Kiwis.
Hales is yet to fire against the Black Caps in this ODI series. He has only managed to score a half century in the second ODI at Kennington Oval. And now, he will be at his home ground, facing the Kiwis, and the crowd will be right behind him when he will come out to bat. He will try and get a big hundred in this upcoming ODI and help in England's cause.
"It would be a dream come true. Playing an ODI at your home ground, I came close a few years ago in a Twenty20 and getting 99 and then getting bowled in one of the last overs. I'd love to get that milestone, it would be a very, very good day for me," Hales concluded.