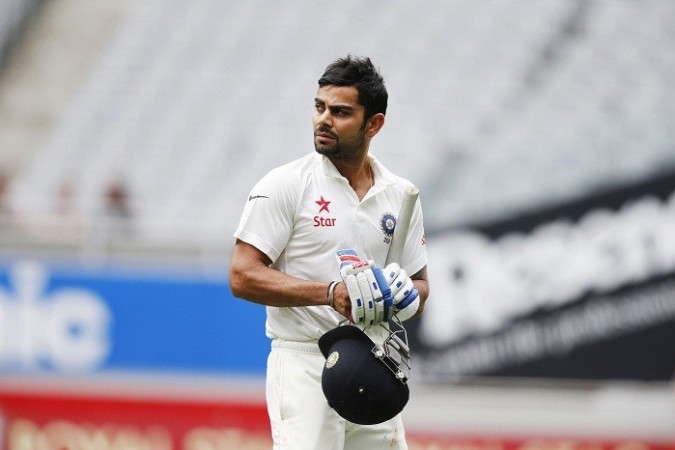 Virat Kohli has stressed that India team should play aggressively in the first Test against England, starting July 9 in Trent Bridge and make a winning start, unlike previous away tours.
Team India has lost its opening matches in the last away tours against South Africa and New Zealand. But, the star Indian batsman pointed out the need of winning the opening match and setting the tone for the rest of the series.
"You have to be thinking about winning the first game of the series, putting on a strong performance," Kohli said. "In a five-Test series the first game obviously sets the tone, and the other team has to claw back. England have played some really good cricket here."
"So have we. In the last tour we didn't play so much as we wanted to," he pointed out. "On the previous tours before that, India has done well here. We can take a lot of confidence from that."
"The first game will be really important to set the tone," he added. "There is a lot of time to come back but whoever wins the first Test will obviously hold the advantage. Both teams will be eager to getting off on the right note."
Kohli has been a consistent oversees performer for India, as he had enjoyed century efforts in series against Australia (Adelaide), South Africa (Johannesburg) and New Zealand (Wellington), outside the sub-continent.
The 25-year-old said he cannot wait to start his first English assignment and is looking forward to play his first Test at the historic Lord's cricket ground.
"It is a pretty special place to play cricket and I'll be playing a Test at Lord's for the first time," Kohli said. "So all in all it is a very exciting tour for me personally because I have never played Test cricket here before and I am really looking forward to it."
"I have some goals I want to achieve, and I have been thinking about them," he added. "I'm pretty excited about playing here."
The stylish right-hander stressed that England is one of the toughest venues to perform for a sub-continent player and added that he is looking forward to continue his good form in the five-match Test series.
"This tour is right up there with South Africa, Australia and New Zealand," Kohli stressed. "I would say these are the four places where sub-continental players do want to perform well. I too have that in my mind."
Kohli said players are not thinking about their last England tour and this series will be a learning curve for the young squad.
"All we can focus on is the new series we have here, and put in a strong performance which would be a starting point for this young team to go ahead and be a good quality Test side," he said.