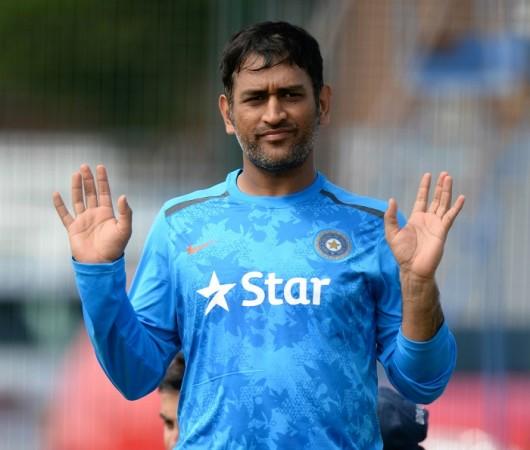 India will look to bounce back from their pathetic showing in the Test series against England when the five-match one-day international series begins on Monday.
MS Dhoni's men played one practice match in preparation for the limited-overs series, with Virat Kohli finally finding some form en route to a comfortable victory.
While that victory needs to be taken with a pinch of salt, India should feel more comfortable in the ODI surroundings, considering they are definitely a better side with the white ball.
This series is crucial in terms of preparing for the ICC World Cup in Australia and New Zealand early next year, and India, the defending champions, of course, will want to get as many wins and momentum as they can heading into the biggest one-day tournament.
How the batsmen perform will be key to India's fortunes in this five-match ODI series, and if the likes of Kohli, Shikhar Dhawan, Rohit Sharma, Suresh Raina and Ajinkya Rahane can find some form with the willow and render the England bowlers ineffective, then the away team will have the upper hand.
The inclusion of ODI specialists like Raina will give India that impetus as well, with the new faces not quite scarred by the heavy Test series defeat.
"I always try to maintain the cheerfulness in the team, on and off the field," Raina, one of India's leaders in the field, told BBCI's official website. "I am the first person to run to the bowler or fielder when a wicket falls.
"Small things like running to the bowler at fine leg or third man to fetch his sweater can make a huge difference in the team's atmosphere. It is contagious -- when one player starts doing it, another follows, and before you know the whole team is pumping with energy and high spirits.
"If I go and pat someone, he will come and do the same when I do something good. That creates a positive aura around in the field, makes you feel lighter and lifts everyone around. That is something that's in my hands and something I have been doing for the last 10 years."
India certainly need some happy faces in the side, considering how they capitulated to an England team, which were seriously down on confidence. And the fans of the cricket team will certainly hope they can put their woes behind them and look forward to some entertaining one-day cricket.
At the other end, you have England, who have never quite mastered the one-day format, but are desperate to land their first ever 50-over World Cup title. Alastair Cook's men will be high on confidence and with the likes of Eoin Morgan and Alex Hales coming into the team, they will have some serious firepower as well.
ODI series schedule: 1st ODI: Monday, 25 August at County Ground in Bristol (10.30 am BST, 3 pm IST)
2nd ODI: Wednesday, 27 August at Sophia Gardens in Cardiff (10.30 am BST, 3 pm IST)
3rd ODI: Saturday, 30 August at Trent Bridge in Nottingham (10.30 am BST, 3 pm IST)
4th ODI: Tuesday, 2 September at Edgbaston in Birmingham (10.30 am BST, 3 pm IST)
5th ODI: Friday, 5 September at Headingley in Leeds (10.30 am BST, 3 pm IST)
T20 international: Sunday, 7 September at Edgbaston in Birmingham (3 pm BST, 7.30 pm IST)