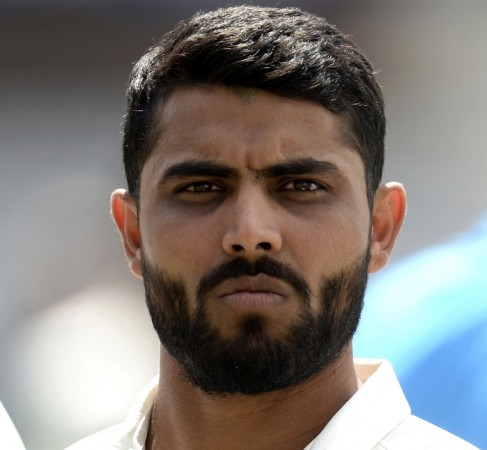 The International Cricket Council (ICC) has found India all-rounder Ravindra Jadeja guilty of Level 1 of its Code of Conduct and has been fine 50 percent of his match fee for his altercation with the English seamer James Anderson in the first Test at Trent Bridge.
Earlier, Jadeja was charged with a Level 2 offence, which could lead of up to a two-match suspension, after he was reported by England team manager Phil Neale.
However, the Indian all-rounder escaped any suspension as match referee David Boon, after the hearing in Southampton, did not found him guilty under Level 2.
"Under Article 6.1 of the Code, I had to be comfortably satisfied that the offence had occurred in order to find Mr Jadeja guilty of an offence under Article 2.2.11," Boon said in an ICC release.
"While I was in no doubt that confrontation did occur, and that such conduct was not in the spirit of the game and should not have taken place, I was not comfortably satisfied that this was a Level 2 offence.
"Therefore, in exercising my discretion under Article 7.6.5 of the Code and having heard all the evidence, I was comfortably satisfied that Mr Jadeja had committed a Level 1 offence under Article 2.1.8 of the Code."
Meanwhile, the Board of Control for Cricket in India (BCCI) has shown its displeasure over the ruling in a statement, stating that Jadeja was not at fault in the altercation. The BCCI can challenge the verdict, once Boon submits his report in detail.
The Indian board can appeal against the judgement within 48 hours and a neutral judicial commissioner, appointed by the ICC, will take up the hearing and give his verdict within seven days with his decision being be final.
"The BCCI has taken note of the ICC Match Referee's decision to find Ravindra Jadeja guilty of a Level 1 'Breach of Conduct' for his involvement in an incident on the second day of the Nottingham Test of the ongoing series between India and England," BCCI said in the statement.
"The BCCI wishes to make it clear that it is not satisfied with the verdict. The BCCI reserves its right to appeal against the sentence. The BCCI believes that Mr. Ravindra Jadeja was not at fault, and supports him fully."
England's Anderson is facing ICC Level 3 charges for pushing and abusing Jadeja in the first Test and can face a ban of up to four matches. Indian team manager Sunil Dev lodged the complaint against the seamer after his altercation with Jadeja.
The incident happened on the second day of the Nottingham Test, when Anderson allegedly pushed Jadeja on a narrow pathway that leads to the dressing room.