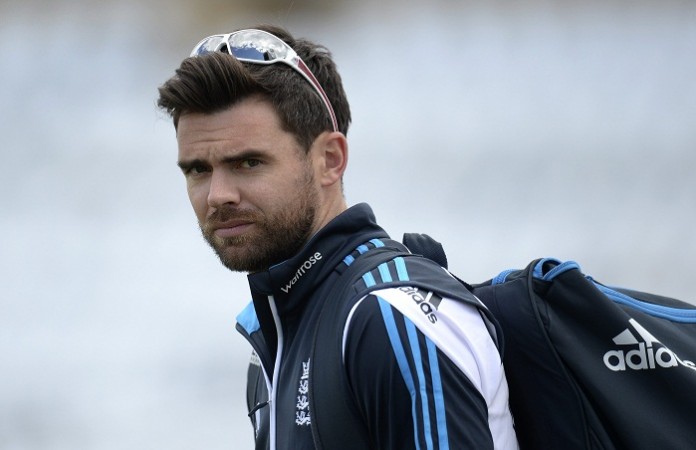 The Board of Control for Cricket in India (BCCI) is unlikely to challenge International Cricket Council's (ICC) verdict on England's seamer James Anderson, who was found not guilty for his altercation with all-rounder Ravindra Jadeja.
ICC judicial commissioner Gordon Lewis did not find Anderson at fault for pushing Jadeja in the Trent Bridge Test because of lack of evidence. Indian team showed dismay over the judgement but the Indian board is yet to take a call on their next action.
BCCI secretary Sanjay Patel said that the board's legal team will do a detailed analysis of the report and then take a call on whether to go ahead with the appeal or not.
"We are expected to receive a detailed copy of the order that was passed by the Judicial Commissioner either by today or tomorrow," Patel said. "We will only be able to take a call in this regard after receiving the order copy."
"A detailed legal analysis is required before deciding on future course," he added. "Our legal team will study the report and will give us a feedback. In such cases, every point needs to be studied minutely and it will take some time. So it is premature to conclude whether we will appeal."
Anderson was facing Level 3 charges for breaching ICC's Code of Conduct for allegedly 'pushing and abusing' Jadeja but judicial commissioner Lewis found him not guilty. If Anderson was found responsible, he would have faced a ban of up to four matches. However, the speedster will play in the remaining two games of the five-match Test series against India.
"The Judicial Commissioner reached his decisions following a six-hour hearing, which took place via videoconference," the ICC said. "Witnesses, including some Indian and English players, provided evidence and were cross-examined by the respective legal counsels."
The verdict has arrived as good news not only for England and Anderson but also for Lancashire where the fourth Test is slated to take place, starting 7 August. Lancashire's director of cricket, Mike Watkinson, said he is happy that Anderson will be playing in his home ground after inspiring England to a series levelling win in Southampton.
"It's a great boost for us and a great boost for England," Watkinson said. "Having an Old Trafford Test and Jimmy not being available for a reason like that would be unthinkable really."
"Following the victory and the way he performed, he's coming here with a bit of spice on the game which were all looking forward to," he added. "He looked fired up in the last game and we've seen he has little peaks and troughs like anyone else does."