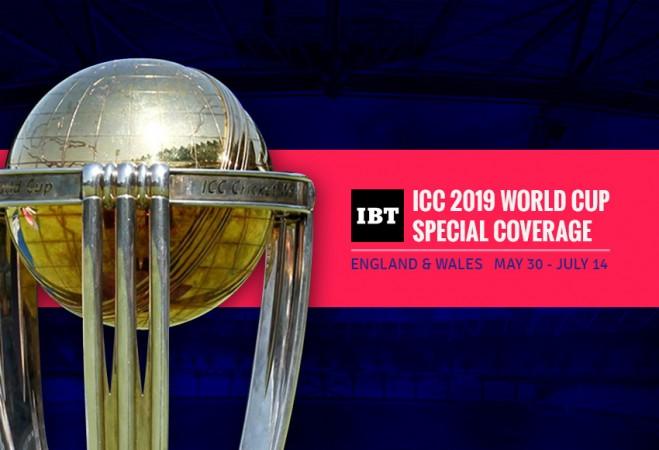 England started this World Cup as definite favourites, but now find themselves in a rather precarious situation. Thanks to defeat against Pakistan and Sri Lanka, they are left with three matches to play in the league stage, against the three strongest sides in the tournament apart from them, and needing to win at least one, if not two, to qualify for the semis.
Their problems are increased by the fact that their opponents in this game, Australia, have shown rapid improvements since begining their campaign. Both David Warner and Mitchell Starc have got better as the event has progressed and are now looking dangerous.
If England lose today, they will be in serious trouble. The Eoin Morgan-led side has spent all of the last four years preparing for this event. If they suffer an ignominious exit, it would be an incomparable embarassment for the team and the English cricket administration. Needless to say, a lot rides on this game.
Live Updates
2019-06-2522:37 (IST)
Behrendorff's 5 gives Australia big win
Australia have become the first side to officially clinch a place in the semi-finals of the ICC 2019 World Cup. They did it in the most impressive manner possible - by beating hosts, arch-rivals and pre-tournament favourites England in a convincing manner at Lord's.
What must have added immensely to the joy of Australia is the fact that the two players they brought into the team, Nathan Lyon and Jason Behrendorff, both performed well but it was the latter who stunned everyone with a brilliant 5-wicket hall. In the end, England could only manage 221 and lost by 64. Starc also starred by picking up 4 wickets which included the big wickets of Root and Stokes both with near-unplayable deliveries.
2019-06-2522:12 (IST)
Ali's wicket digs another nail in England's coffin
Jason Behrendorff continued to impress by picking up another crucial wicket. Moeen Ali, the last recognised batsman was dismissed caught behind of his bowling. Moeen, under scrutiny, came down the wicket and smashed a boundary over extra cover but the very next delivery proved too good. A back of a length ball which rose a little, took the outside edge to end Ali's stay.
England are 191/7 at the end of 40 overs. They need 95 runs to win off the last 10 overs with only lower order batsmen to go. End is near.
2019-06-2521:59 (IST)
Starc's magical delivery ends Stokes' resistance
Ben Stokes was playing a defiant knock and starting to launch into a counter-attack. But then, Mitchell Starc produced the kind of inswinging yorker that even Wasim Akram, in his heyday, would have been proud of. The ball tailed in and hit the base of off-stump. It needed a delivery of that quality to dislodge Stokes, who battled through while watching the rest of the batting collapse around him.
England are now 179/6, needing more than 100 runs to win and Moeen Ali and Chris Woakes at crease. While the latter is a good all-rounder, Ali has often been careless in his approach. His dismissal in the last game was heavily criticised. Will he change his style?
2019-06-2520:18 (IST)
England sink further with poor shot from Bairstow
Just when it seemed that England were restoring some sanity to their innings, Jonny Bairstow decided to play a highly risky pull shot which ended up getting caught at deep midwicket. England are reduced to 53/4 and things are not going to get easier. Buttler is at the crease and it would be interesting to see whether he bats in his normal aggressive style or looks to take a more moderate approach.
2019-06-2520:10 (IST)
Lyon introduced into the attack; Key moment in the game
With Jonny Bairstow and Ben Stokes trying to put English innings back on track, Finch has introduced Nathan Lyon into the attack. This will be a very crucial phase of the game because the required run-rate is rising and England may have to look for some boundaries against him.
Earlier in the day, Moeen Ali got a delivery to bounce sharply and get the wicket of David Warner. Lyon got a ball to rear up a little uncomfortably in his very first over, bowling from the same end. So, it would be interesting to see whether Lyon can create more trouble.
2019-06-2519:38 (IST)
Shambolic England staring down the barrel with Morgan's wicket
Eoin Morgan is not known to change his style of batting. He didn't even when his team was in trouble against Australia and paid dearly for it, being out for just 4 and leaving his team in serious trouble at 26/3. He came down the wicket and smashed Starc down the ground for four. This was a clear sign that he is going to counter attack. But when Starc delivered a short-ball to him at the body, his attempted pull produced a top edge taken at deep fine leg. Things are looking very gloomy for the hosts.
2019-06-2519:24 (IST)
England in deep, deep trouble as Root is dismissed
England are in serious trouble at Lord's against Australia as their premier batsman in this tournament, Joe Root, was dismissed by Mitchell Starc in the 4th over by Mitchell Starc. The Aussie left-arm pacer got one delivery to swing back in from the left-arm over angle and strike Root's front pad dead in front of the stumps. England are now 15/2 and their captain, Morgan, who likes to play aggressively has been brought to the crease much earlier than his batting style would ideally require.
2019-06-2519:09 (IST)
Jason Behrendorff sends Vince back for second ball duck
England's chase of the 286-run target got off to almost the worst-possible start with James Vince being dismissed on the second ball of the innings thanks to a magnificent in-swinging yorker from Jason Behrendorff, brought into the team in place of Nathan Coulter-Nile for this match.
This sort of delivery is usually expected from Mitchell Starc but it was the other left-arm pacer who produced it. England are now under serious pressure. Jonny Bairstow and Joe Root are at the crease now.
2019-06-2518:43 (IST)
Australia stumble to 285/7 after England's fightback
After looking all set to score well over 300, Australia could only manage a score of 285/7 in their 50 overs. Even this score was thanks to some late hitting from Alex Carey who scored 38 off 27 balls, a contribution that could prove to be the key in the end.
The problems for Australia started when their captain Aaron Finch got out immediately after getting to a hundred. The other big blow for the Aussies was when Glenn Maxwell, looking dangerous, got out to Mark Wood. When Steve Smith was dismissed as the sixth wicket with the team at 250, a score of 300 looked very distant.
The way England fought back would please them but they have lost two matches while chasing and hence, would be under pressure. Australia have brought back Nathan Lyon who could make a big impact. A loss here would put England in a very dangerous position, hence, the pressure would be even more. An exciting chase ensues.
2019-06-2518:15 (IST)
Now Smith departs as 300 begins to look very distant for Australia
Australia reached 250 in 45.3 overs but lost the wicket of key batsmen Steve Smith on the very next ball. Australia are now 6 down with 26 balls remaining and Alex Carey the only recognised batsman at the crease. Smith played a strange shot where he was trying to lift the ball over the infield but ended up playing it into the hands of the long-on fielder. England are feeling uplifted and Australia concerned.
2019-06-2517:57 (IST)
Run out of Stoinis adds to Australia's concerns
Australia suffered another blow when Mark Stoinis was run out while going for a second run when his partner Steve Smith didn't respond. As a result, both batsmen ended up at the non-striker end with Stoinis having to walk off the ground. Australia are now 228/5 in 42 overs and are in serious danger of falling short of the 300 mark. Their hopes are pinned on a well-set Smith who is starting to find boundaries and Alex Carey who is capable of playing fast.
2019-06-2517:41 (IST)
England push Australia back as Maxwell dismissed after some lusty blows
In what is a massive blow to Australia, Glenn Maxwell was dismissed by Mark Wood when he was batting on 12 with Australia's score on 213/3 in 38.4 overs. Maxwell had lofted Archer for a four and a six in the previous over and was looking very dangerous. But Mark Wood's pacy short delivery turned out to be his undoing as the aggresive batsman tried to guide it over wicketkeeper's head. With him gone, Australia's prospects of scoring around 325 have received a setback. Can England regain advantage in the latter stages.
2019-06-2517:27 (IST)
Finch completes another century, then gets out
Australia's captain Aaron Finch completed his century in 115 balls and then got out on the very next delivery. Finch batted with restraint in the first ten overs and then started playing his shots. He has allowed Australia to set a nice platform for big hitters like Maxwell and Carey.
Jofra Archer, who had a difficult time in his opening spell, got the wicket with a short ball which Finch tried to pull and got a top-edge which was taken at deep fine leg.
2019-06-2517:23 (IST)
Important session coming up in the match
15 overs remain in the Australian innings and they are 183/2. From here on, Australia would have to press the accelerator if they want to score 325+. Consiering England's prowess when chasing, at least before the World Cup, this would be the least the Aussies would be looking for. Aaron Finch is batting on 98 and now is the opportunity for him to go on all out attack after scoring a century. At the other end is Steve Smith, known more as a grafter but someone who can be aggressive as well. With the likes of Maxwell and Carey to come, an all-out assault woudl be expected.
2019-06-2516:53 (IST)
England crumbling under pressure; Fielding mistakes creeping up
A missed stumping of Usman Khawaja by Jos Buttler on the bowling of Adil Rashid just headlined the poor fielding performance that England are putting up in the ongoing match. When teams start to make elementary mistakes, it usually implies a team under great pressure. If England are indeed under serious pressure and making mistakes because of it, this is a very dangerous sign. When they come out to bat and, as is likely, are chasing a big score, how will they cope with the pressure then?
2019-06-2516:38 (IST)
Moeen gets first breakthrough, Warner out on 53
England have finally managed to get a breakthrough with Moeen Ali getting the prized wicket of Warner. The left-hander was unable to adjust to a delivery that seemed to bounce more than he expected and ended up chipping the ball up in the air to be taken at point by Joe Root. If there is extra bounce for spinners, that may greatly help Nathan Lyon.
2019-06-2516:30 (IST)
Australia cross 100, Finch, Warner complete 50s
Defending champions Australia are making rapid progress in their innings. They crossed the hundred mark in just their 18th over without the loss of a single wicket. Both batsmen, Finch and Warner have also brought up their fifties. While Warner is progressing at a strike rate of over 90, Finch's correspoding number is in high 70s. Considering that England had decided to bowl first and the conditions did favour swing bowling, both batsmen would be delighted. The platform is more than set for a big score.
2019-06-2516:24 (IST)
Spin introduced into the attack; Major moment in the game
With their seamers having failed to make any dents into the Australian batting line-up, England captain Eoin Morgan has turned to his spinners Adil Rashid and Moeen Ali. But the Australians have decided to go after them and knocked Rashid for two boundaries in his first over while Finch went over the top against Moeen in his second. If the spinners also fail to make a mark, then England would be completely out of options.
2019-06-2516:06 (IST)
England in serious trouble as Australia take off
Having put Australia in to bat, England now find themselves in a seriously precarious situation with the opening pair of Finch and Warner still at the crease at the begining of the 15th over and the duo starting to open up and hitting boundaries more regularly.
With Woakes and Archer having failed to make an impact with the new ball, Morgan has turned to Wood and Stokes for making an impact. However, the two batsmen are set and their big test might come against the spinners Adil Rashid and Moeen Ali.
2019-06-2515:49 (IST)
Archer disappoints with his opening spell; Can Mark Wood make amends?
Jofra Archer's first spell has ended and it has been disappointing. He bowled too short and allowed the two batsmen to play their favoured shots. There were two boundaries in his last over. Mark Wood has been brought into the attack and has started by targeting Finch's pads. Can he make a difference?
2019-06-2515:41 (IST)
Finch and Warner survive thanks to good luck and England's consistency
England's decision to bowl first is proving to be the right call but not entirely the bowling from the new ball bowlers. Both Archer and Woakes have bowled mixed lengths which has prevented them from fully testing the technique of Australian batsmen. To add to their woes, a little bit of luck has also gone Australia's way with difficult catches not sticking and the ball missing the stumps or the edge.
With 10 overs bowled and no wicket down, Australia would be truly delighted while England seriously concerned. Score is 44/0.
2019-06-2515:27 (IST)
Finch in trouble with the inswinger again
As expected, an in-swinger from Chris Woakes had Finch in trouble as the ball hit him on the pad but the umpire ruled it out. England reviewed it and the ball was just clipping the bails, thereby upholding the umpire's decision and giving a huge sigh of relief to Finch.
2019-06-2515:22 (IST)
England bowling a bit too short
While there is genuinely some help for the bowlers, both Archer and Woakes have bowled a bit too short in the first five overs. With Archer, it can be understood as his pace makes the short ball useful. But Woakes hasn't fully utilised the helpful conditions and even allowed Finch to play a pull.
2019-06-2515:17 (IST)
Warner seems back at his best with a brilliant hook
The biggest sign of David Warner being in good form is when he starts hooking high bouncers with ease. That's what he did to the last delivery of the fourth over from Archer. The ball went to the boundary. This is an ominous sign for England.
2019-06-2515:08 (IST)
Woakes may set up Finch with outswingers before bowling in-dipper
The problem that Finch has had over the years has been due to the delivery coming in to him. It were such balls that repeatedly got him out during his stint with the Test team and in the series in India earlier this year.
Chris Woakes who can swing it both ways went for the outswinger in his first over but expect him to also bowl an in-dipper. He may set him up with away-going deliveries before bringing one in. An interesting test awaits the Aussie skipper.
2019-06-2515:01 (IST)
Woakes gets an edge from Finch
Chris Woakes got a delivery to swing away from Aaron Finch and the Aussie captain edged it over the second slip. Good early signs for England.
2019-06-2514:59 (IST)
England up against history, trying to end 27-year wait
England may still be favourites to win this game but they have history against them. It was during the 1992 World Cup that England last registered a victory over Australia in ODI cricket's biggest event. Can Morgan do what captains from Michael Atherton to Andrew Strauss couldn't do.
2019-06-2514:42 (IST)
Morgan banks on overcast conditions, Woakes is the key
Looking at the overcast skies, Morgan described his decision to bowl first as a 'no-brainer.' However, the same decision by Sarfaraz Ahmed against India backfired. So, it all depends on Jofra Archer and Chris Woakes now to justify their captain's decision. If they fail and Australia put up a big score, it would be extremely difficult for England to cope with it. Their chase today would be a make or break occasion in this event. Woakes may be the most important bowler as he is most efficient in getting the ball to swing early on.
2019-06-2514:35 (IST)
Eoin Morgan wins the toss and decides to bowl
England captain Eoin Morgan won the toss and elected to bowl first. This is surprising considering England's two defeats in this tournament has come while chasing. But Morgan is showing confidence in his team and has fielded an unchanged side.
Australia have made two changes. They have brought in Jason Behrendorff and Nathan Lyon in place of Nathan Coulter-Nile and Adam Zampa.