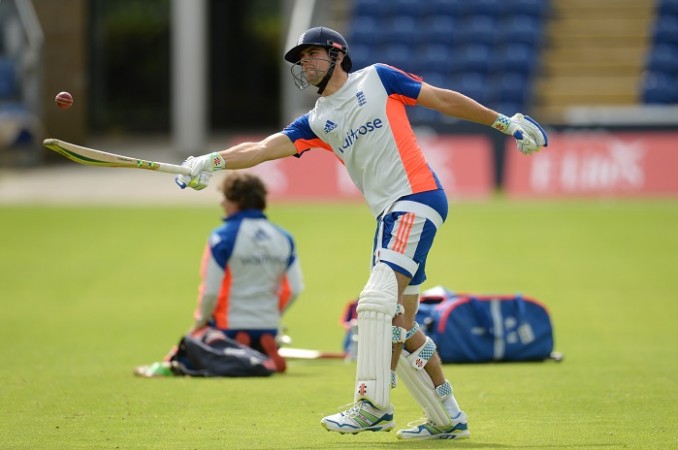 International cricket's most iconic rivalry will begin shortly when England take on Australia at The Sophia Gardens Stadium in Cardiff today (Wednesday).
The new-look English side will be lead by none other than Alastair Cook. It's not just about captaining a side but also bringing out the best from the side.
Former England batsman Kevin Pietersen had stated yesterday (Tuesday) that The Ashes is similar to a war but a sporting one of course. If England want to regain the Ashes, they will have to play attacking cricket, which is only possible if Cook leads his side from the front and attacks the Aussies right from the beginning.
Australia, by nature, are an attacking side and they will also try to end their drought of winning the prestigious urn after 14 years on English soil. They will intimidate the English players, which will then become a challenge for the English side to keep calm and play well.
The English skipper is well aware of these realities.
"At certain times I have to be able to get on that front foot as well as a captain ... with this set of players. If you looked a little bit further back to when I first started, it was a really methodical team — people who liked banging out areas time and time again, batters who were relentlessly grinding down the opposition, and that's what we got a lot of success from.
"The guys coming in now are a little bit more free-spirited. They might go at a slightly higher economy rate, but the chances of bowling 'jaffas' (unplayable deliveries) are higher up there. I think it's the same with our batting ... it's (me) being able to let them do that and make them feel comfortable," Cook told reporters ahead of the first Investec Ashes Test at Cardiff on Wednesday.
The English fans could see signs of boldness while Team England recently squared off a series with New Zealand. But one might think that Cook might not give up his cautious approach while facing a dangerous Australian bowling attack, which has made him one of the best in business in this format of the game.
"The side has changed ... a natural evolution of players, and there's certainly a different way we've gone about things. As a leader of a group, you do have to change your style of leadership to (suit) the players you've got and what gets the best out of them.
"It's a huge challenge for us to play against the best side in the world, but in our home conditions. As players, you want to test yourselves against the best ... and see how good you are," Cook said.