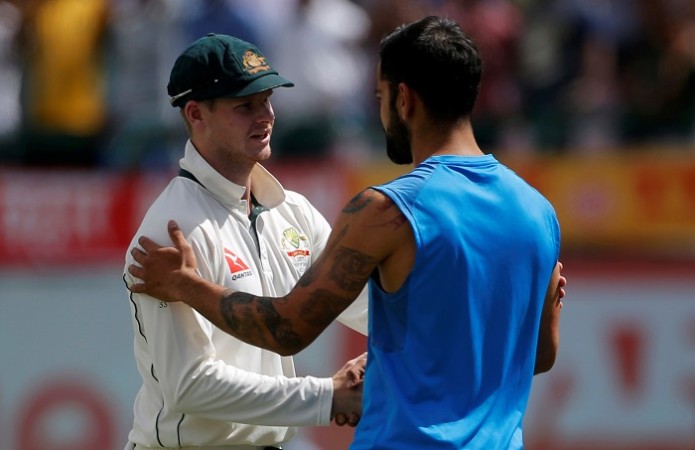 Former England captain Nasser Hussain has said the hunger to convert starts into big knocks make Virat Kohli and Steve Smith the 'greatest batsmen' going around. The 49-year-old urged England skipper Joe Root to be "hard on himself" to reach the level of the two said batsmen.
Root failed to help England retain the urn in his Ashes debut as hosts Australia took an unassailable 3-0 lead in the ongoing five-Test series. The 26-year-old, who is regarded as one of the most talented modern day batsmen, has had a difficult time Down Under, managing only 227 runs in seven innings so far.
Also read: Virender Sehwag makes big prediction about Virat Kohli for South Africa series
Root, according to Hussain, has been scoring runs as captain and batting at the highest level: "batting at this level look easier". However, the right-hander has been struggling to convert his half-centuries into daddy hundreds, which Kohli and Smith have been getting consistently.
"The greatest batsmen — guys like Virat Kohli and Steve Smith — have excellent conversion rates. They grasp the simple fact that you don't win Tests with pretty 50s and 60s: you win them with big hundreds or even doubles," Hussain wrote in his column for Daily Mail.
He added: "At some point, Root is going to have to sit down and ask himself whether he's working out those percentages properly. He's got all the shots in the world.
"But if he wants to be remembered as one of the greats — and he has the talent — then he'll need to be harder on himself."
'Root can learn from Cook'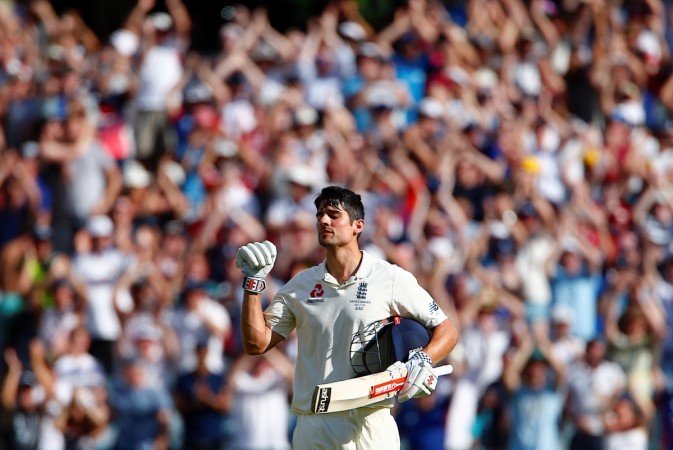 Hussain says Root can also take inspiration from Alastair Cook, who came back strong from his slump by hitting an unbeaten double century in the first innings of the ongoing fourth Ashes Test in Melbourne.
"This is where he [Root] can learn from Cook. You could hardly get two more different batsmen. Cook has always had a dodgy technique, whereas Root's is almost flawless, and Cook has to go in against the new ball, when the bowlers are at their freshest, whereas Root has allowed himself the luxury of batting at No 4," Hussain said.
"But while Root clearly has this in-built desire to entertain, Cook is there to score runs. He's said himself that he's not fussed with the aesthetics of the game, as Root obviously is — and a good thing too, because it makes cricket so much more watchable."
Meanwhile, Smith is topping the batting charts in the Ashes with 527 runs six innings at a staggering average of 131.75. The Australian captain hit two centuries, including a double ton, as he helped his side regain the prestigious urn.
On the other hand, Virat Kohli who amassed 1059 runs from 10 matches in 2017, is all set to begin the New Year, leading his team in a three-match Test series in South Africa.