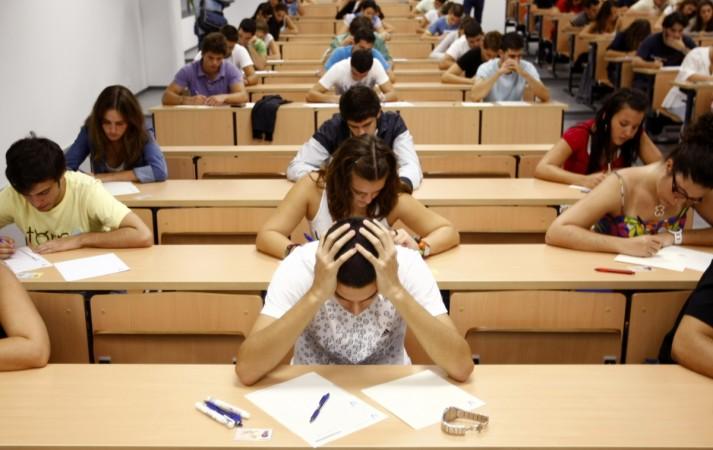 The education system in West Bengal may not place the state among the top destinations in the country, but chief minister Mamata Banerjee is surely working on improving it along with boosting foreign investments in the state. Quality of higher education, however, remains below par, and this is exhibited well in the fact that West Bengal has the third highest number of 'fake' educational institutions, according to the HRD ministry.
Based on a document produced by the Minister of State for Human Resource Development, Satya Pal Jain, 277 colleges offer engineering and other technical courses that lack the approval of All India Council of Technical Education (AICTE). Out of which, 27 colleges are in West Bengal.
Delhi tops the list with 66 colleges followed by Telangana at 35. The AICTE has been asked to take action against these institutions that are duping students and endangering their future. According to AICTE chairman, the degree issued by these institutions would be void since they are not recognised by a regulatory authority in the government.
List of 'fake' colleges in West Bengal:
Amity Global Business School
Eastern Institute for Integrated Learning in Management
Eastern Institute of Management
Global Institute of Fashion Tech
Good Shepherd Institute of Hospitality Mgmt
IIPM, Kolkata
ICFAI
The ICFAI Foundation of Higher Education
Institute of Advanced Management
International Institute of Hotel Management
International School of Business & Media
MSNM School of Management
NIAS (Nalanda Institute of Advanced Studies)
Sam Higginbottom Institute of Agri Technology & Sciences, (SHIATS)
TECHNA Institute
Training & Advanced Studies in Management & Comm. Ltd. (TASMAC)
Usha Martin Academy
Web University (Professional Degrees)
International Institute of Business Studies
Calcutta Engineering College
Wigan & Leigh College (WLC)