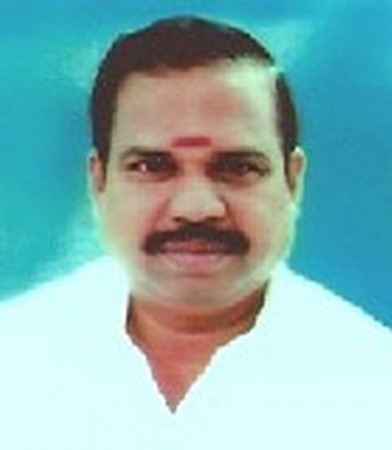 The Crime Branch-Criminal Investigation Department (CB-CID) of Tamil Nadu police on Saturday arrested former agriculture minister Agri SS Krishnamoorthy in connection with the suicide of a senior engineer in the same department.
The state crime branch arrested Krishnamoorthy and a chief engineer of the agriculture department, Senthil, on Saturday night after substantial evidence established a link between the duo and the suicide of engineer S Muthukumarasamy.
"We were waiting for the crucial evidence which linked the suicide with the former agriculture minister," a senior CB-CID officer privy to the investigation told The Times of India on Sunday.
The investigating officers were able to direct the allegations on the minister and the chief engineer based on two evidences – Muthukumarasamy's diary, in which he had jotted down the incidents that forced him to end his life, and his call records.
The call records suggests that Senthil had called Muthukumarasamy several times and even offered job to his son, IANS reported.
"It was a complicated and challenging case for us, as the former minister didn't talk to the deceased government official through his mobile. There were calls made from the former minister's personal assistants G Pandiyan and Poovaiah. It is our duty to render justice by apprehending the accused behind the official's suicide, which turned sensational," TOI quoted a CB-CID officer as saying.
The evidence reportedly suggest that Krishnamoorthy pressured Muthukumarasamy to appoint the drivers he wanted for the department.
On 20 February, Muthukumarasamy jumped in front of a speeding train at Thatchanallur in Tirunelveli district and killed himself.
Following the controversy surrounding Krishnamoorthy's involvement in the suicide of the senior engineer, AIADMK removed him from the cabinet and withdrew his appointment as the district secretary of Tiruvannamalai south earlier this month.