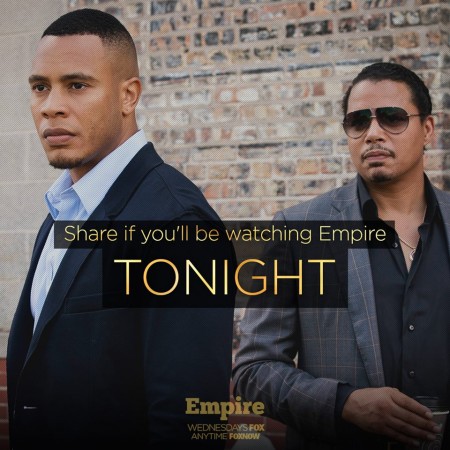 Empire fans will have to wait for three more weeks to catch the new episode of season 3. Episode 10 is titled Keys To The Kingdom and it is scheduled to air on March 22 at 10pm EST on FOX.
Read: World Obesity Day 2016: Empire star Taraji P Henson, Priyanka Chopra and other fittest celebs
After watching a jaw-dropping winter finale of the musical drama that featured Andre team up with Shyne Johnson to kill his father and hip hop mogul Lucious, the fans are eager to know what lies ahead for the two.
Executive producer Sanaa Hamri has already revealed that Trai Byers' character is really planning to kill his father when the show returns with Keys To The Kingdom. But it remains to be seen whether Xzibit's character will accept the offer or betray him and inform Lucious about it.
"But Andre's character is so dangerous because he has nothing to lose and he's ruthless and he's calculating. When he hacked Empire, nobody found out and nobody knew it was him until the very end, so obviously he knows what he's doing. In his head, he wants to kill his dad. And we're going to see if Lucious is going to find out or not or be in harm's way," Hamri added.
Meanwhile, the synopsis for Empire season 3 episode 10 hints at a rivalry between Cookie and her ex-husband:
The battle between Lucious and Cookie explodes into their biggest war yet. After launching a deadly missile at Angelo, Lucious announces his new music project, Inferno, and puts everyone on notice – especially Cookie, who then vows to knock him off his throne for good. The two engage in an epic clash – fueled by a history of love, loyalty, and betrayal.
The followers of popular Fox musical drama will have to wait until March 22 to watch the new episode. Until then they can catch up with the first nine episodes of season 3 online here.