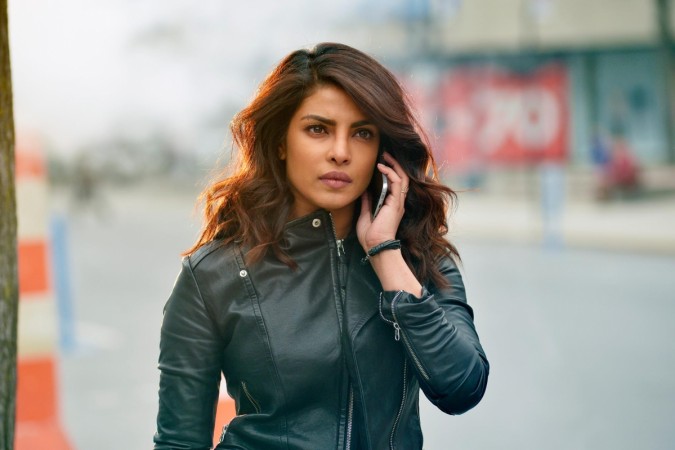 World Obesity Day is observed annually on October 11 to promote various practical solutions for reducing the number of obese people. It is organised by a non-profit body called World Obesity Federation in collaboration with the World Health Organisation.
This year, the organisation focuses on child and adolescent obesity, mainly because there is a rapid increase in the number of obese people under this category. Since the population under the age of 20 is highly inspired by the glamorous world of entertainment, here is a list of fittest celebrities in television, including Quantico actress Priyanka Chopra and New Girl star Max Greenfield.
Jamie Lee Curtis
The 57-year-old actress of Halloween fame is among those small screen stars who have come a long way to stay healthy in life. From being an alcoholic to a timeless beauty, the journey could have been stressful for her. But she believes that the end result is always fruitful, which will not just make a person comfortable but also proud about themselves. According to her, balanced diet with no sugar, white flour and a Pilate's regime along with regular workouts will help a person to stay fit.
John Phillip Stamos
The 53-year-old actor of Full House fame is a great example for those who are not very keen about a healthy diet and regular physical activities. According to him, good sleep, meditation and happy life are the secrets of his fit body. He is known for pulling out the female crowd with his good looks and charming personality. Dr Brock Holt in Scream Queens and Jimmy in Grandfathered are some of the most talked about roles of him wherein he often goes shirtless.
Taraji P Henson
The 46-year-old Empire queen is among those people who believe that there are no shortcuts to success. In order to make her character Cookie Lyon appealing to the viewers of Fox musical drama, she does intensive workouts seven days a week for almost two hours a day. According to her gym instructor, she is a "very disciplined and focused warrior" in the gym.
Max Greenfield
The 36-year-old New Girl star comes next in the list and is an inspiration for all the physically fit people across the globe. He has not just been a motivation through his real life, but also through the portrayal of Schmidt in the Fox sitcom. In the show, he is seen overcoming his obesity to become a muscular young man. According to him, strict and disciplined diet along with persistent hard work will help a person to stay fit in life.
Priyanka Chopra
The 34-year-old Quantico star is known for staying healthy in a minimalistic way with a positive attitude. She often shuttles between countries and juggles so many different roles, but her discipline and commitment helps her to stay fit. Unlike others, she does not believe in rigorous physical activities and controlled food. According to her, the best way to stay fit is to practice yoga and include healthy food in diet.