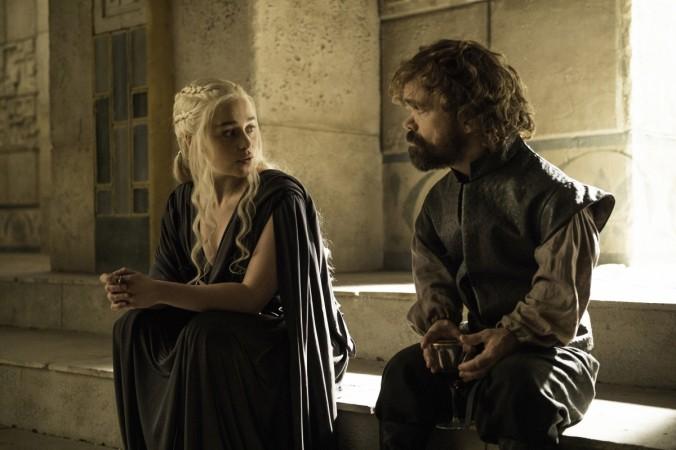 The nominations for the 68th annual Primetime Emmy Award nominations, which will be held on Sunday, Sept. 18, was announced on Thursday, July 14, at Los Angeles.
With a record 23 nominations, "Game of Thrones" remains the show that has the potential to take home most awards on Sunday night.
The 68th Annual Primetime Emmy Awards will honour the best shows, actors, directors and others involved with the creation of some of the shows that aired on TV last year. Check out the fiercest competition that "Game of Thrones" will face on the starry night and let us know if you think they will win in the categories against the HBO show.
Outstanding Drama Series: "Game of Thrones" has the full potential to win in the category, but in case it does not, the award would go to "Downton Abbey." This would be a nice send-off for the show, whose finale was aired on Nov. 8 2015.
Outstanding Supporting Actor in a Drama Series: Kit Harrington and Peter Dingklage have both been nominated in the category. However, Jon Voight of "Ray Donovan" has a fierce fan following and could end up taking the award home.
Also Read: Emmy Awards 2016 winner predictions
Outstanding Supporting Actress in a Drama Series: With a nomination each for Emilia Clarke, Lena Heady and Maisie Williams, it would be terrible bad luck if "GoT" were to not win an award in this category. If the night does turn against all three of the ladies, Dame Maggie Smith of "Downton Abbey" could end up being the winner.
Outstanding Guest Actor in a Drama Series: Max von Sydow, who had played the Three-Eyed-Raven in the HBO fantasy show has been honoured with a nomination in the category. A very plausible winner, however, is the Primetime Emmy favourite, Allison Janney.
Outstanding Casting For A Drama Series: Much like "Game of Thrones," Netflix original series "Orange Is The New Black" also has an amazing cast. Hence, the award could go to either of these series nominated in the category.