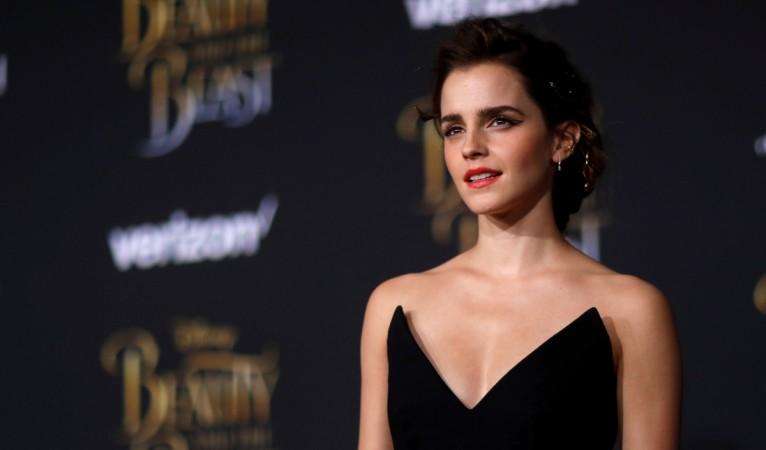 Emma Watson was her elegant self at the Beauty and the Beast Hollywood premiere on Thursday (March 2) when she walked the red carpet in a plunging black jumpsuit that showcased her slender frame.
The Harry Potter actress kept her makeup to a minimum and didn't add any accessories, except for a gold rose on her waist.
Also read: Rita Ora amps up sex appeal in lacy bra to promote her new collection [VIDEOS]
Emma has been in the news for the past couple of days for her cover shoot for Vanity Fair's April issue where she exposed her breasts. Emma, who is a feminist, has been labelled a hypocrite by some on the social media for doing so.
The photo in question features the actress in a cape, sheer shirt and lace skirt from Burberry's February collection. The image courted controversy after many pointed out that it portrays Emma as an object to be desired by men and is not in sync with her role as a women's rights advocate.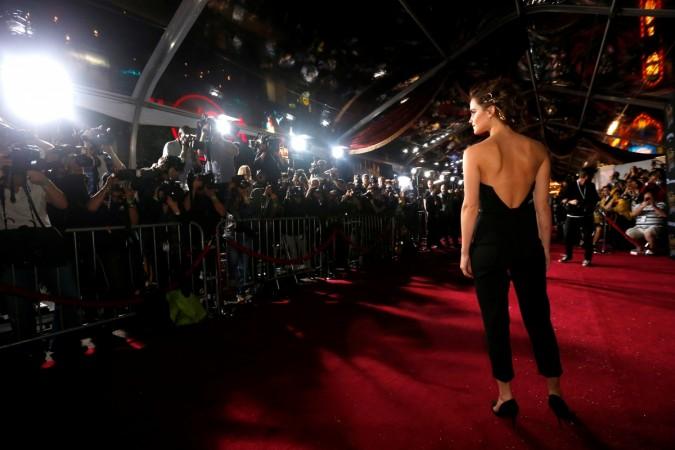 One Instagram user wrote: "#hypocrite, lost respect for all your work. Complete opposite of what you preach. Don't give men and society what they want. You disappoint me."
However, there are others who believe Emma shouldn't be criticised for the image and that she should be allowed to do whatever she wants.
"I don't always agree with her, but does exposing a body part really contradict feminist points?" one Twitter user wrote. "I fully support Emma Watson going topless whenever and wherever she damn well pleases," wrote another.