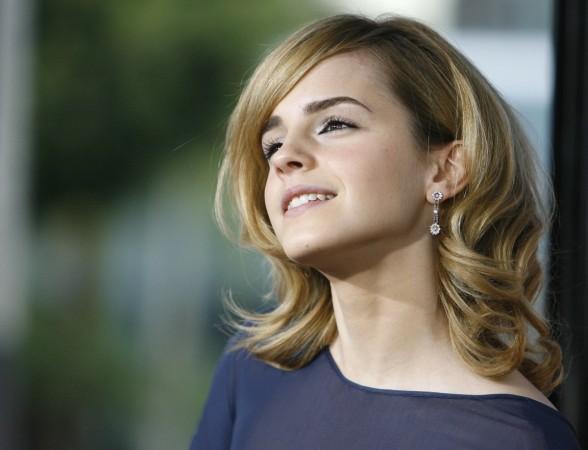 Emma Watson, the Disney Princess in upcoming musical film Beauty And The Beast, recently stripped down for a Vanity Fair magazine shoot. A portrait photo shows the British actress topless flashing her bare breast.
Gigi Hadid goes topless for Love magazine shoot
In the image captured by British fashion photographer Tim Walker, Watson is wearing a cut-out crochet top by Burberry and white lace skirt along with a frill net necklace as an accessory. Her short hair is curled up bringing out her sharp features.
Another photo featured the UN ambassador as a ballerina in a see-through white net gown by Gucci. Others images portray her different looks in Dior's pure white outfit, Oscar de la Renta's off-shoulder gown and Balenciaga's strip jacket.
While interacting with the representative of Vanity Fair, Watson spoke about her reading habits and complicated relationship with fame. She even opened up about her boyfriend and stated that privacy is not an abstract idea.
"I can't talk about my boyfriend in an interview and then expect people not to take paparazzi pictures of me walking around outside my home. You can't have it both ways. I've noticed, in Hollywood, who you're dating gets tied up into your film promotion and becomes part of the performance and the circus. I would hate anyone that I were with to feel like they were in any way part of a show or an act," the British actress said.
The Disney Princess in Beauty And The Beast revealed that she recently set rules to interact with her followers and gather courage to say no to selfies. According to her, she would prefer to sit and chat with them rather than taking photos.
"If someone takes a photograph of me and posts it, within two seconds they've created a marker of exactly where I am within 10 meters. They can see what I'm wearing and who I'm with. I just can't give that tracking data," Watson added.