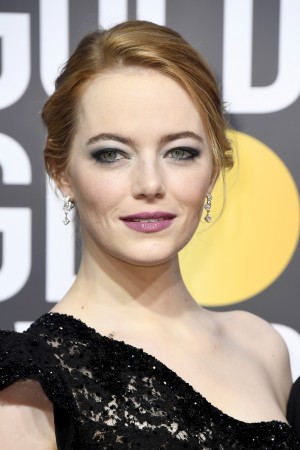 The entire world has been buzzing about the 2018 Golden Globes – and mostly, it has been about the statement Hollywood and the Time's Up movement made regarding the sexual harassment scandals within the industry.
While most actors chose to sport black as a mark of rebellion against the issue, fan-favourite and Hollywood sweetheart, Emma Stone decided to take it a step further. She made a statement with her hair and makeup too, which stood out considerably.
Also read: Oprah Winfrey's speech at Golden Globes
The pros behind Emma's iconic look shared their ideas and inspirations with People magazine, spilling how they seized the opportunity the moment they heard of the movement.
"Once I heard about the idea of women coming together and wearing black to the ceremony, and the message behind it, my friend Arianne [Phillips] designing the Time's Up pin and what the message is, I wanted the makeup to have a message as well," makeup artist Rachel Goodwin, Nars Director of Pro Artistry and Red Carpet, shared.
Intensive self-research through history landed the pro at shades worn by 19th century feminists. "I thought, red lipstick was a color suffragettes wore, so I did more research and found that they also wore very specific, symbolic sashes, pins, petticoats and all these things in purple, emerald green and white when they were fighting for the right to vote."
Walking along the same lines, Goodwin based Emma's makes on emerald green and white on her lids and violet on her lips. "I wanted to give the beauty look that had more meaning to me that was far beyond mascara and lipstick," she said.
Hairstylist Mara Roszak also spilled her inspiration from Emma's elegant black lace Louis Vuitton dress, which led her to give the 29-year-old actress a look that would make her feel fierce and confident, true to her personality.
"Emma is so authentic in every way and in everything she does. I always want her to feel like herself," Roszak said. "And I want women to feel like themselves when I'm working with them. I want them to feel confident and for the look to represent who they are and I think now more than ever, that's necessary. I don't think women need to be told how they should look."
And Goodwin and Roszak both addressed the gravity of this particular red carpet, considering how different it was from the other ones that have happened in the past.
"Any other red carpet there's a sense of levity and light and kind of frivolity," Goodwin said. "At the end of the day the woman needs to feel beautiful, but this one was really different because it did feel more meaningful. I wanted it to be a statement, still make her feel beautiful, but this night had a bigger meaning, and this was a different way of approaching it."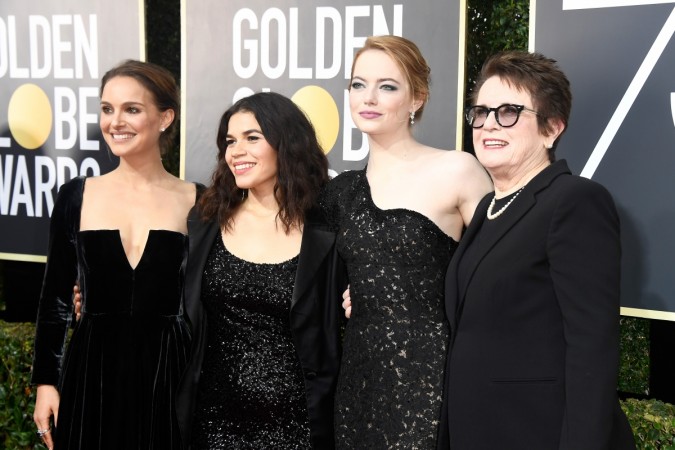 It's official – the 75th annual Golden Globes, presented live on NBC from the Beverly Hilton in Beverly Hills, California, on Sunday, indeed saw every bit of the uproar that the social media buzz leading up to the event had promised!