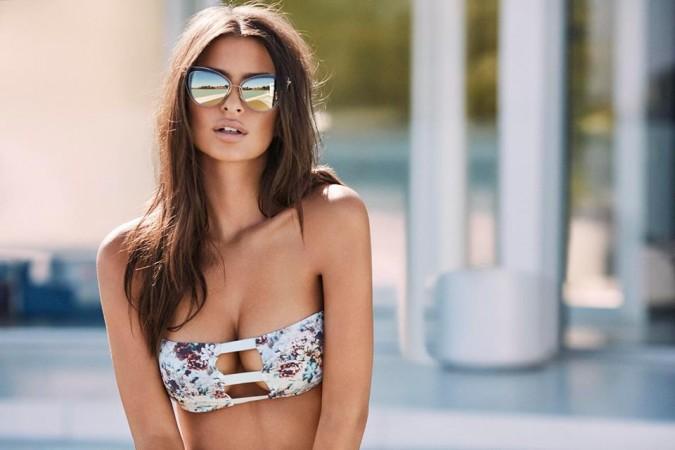 Emily Ratajkowski's new DKNY ad has her walking down the streets of New York in nothing more than skimpy lace lingerie, and the model has definitely turned up the heat with the sexy video. The clip shows the 25-year-old taking her Jack Russell terrier for a walk through New York City, and she manages to turn a lot of heads in the process.
Also read: Should Kate Middleton be worried? Prince William apparently had a grand time partying with Sophie Taylor
The video opens with the British-born star waking up in her apartment wearing just a pair of panties. Her pet dog soon comes over urging her to take him outside and she then fastens on a bra and a pair of boots to go outside.
Check out the video below:
Ratajkowski has always embraced her sexiness, but she recently revealed in an interview with ES Magazine that her sexy appearance has resulted in her losing out on movie roles.
"If you're a sexy actress it's hard to get serious roles," she said. "You get offered the same thing that they've seen you in. People are like sheep and they're like 'Oh, that's what she does well.''
"What's so dumb is that women are 50 per cent of the population and they want to spend money to see movies where they're portrayed as three-dimensional characters."