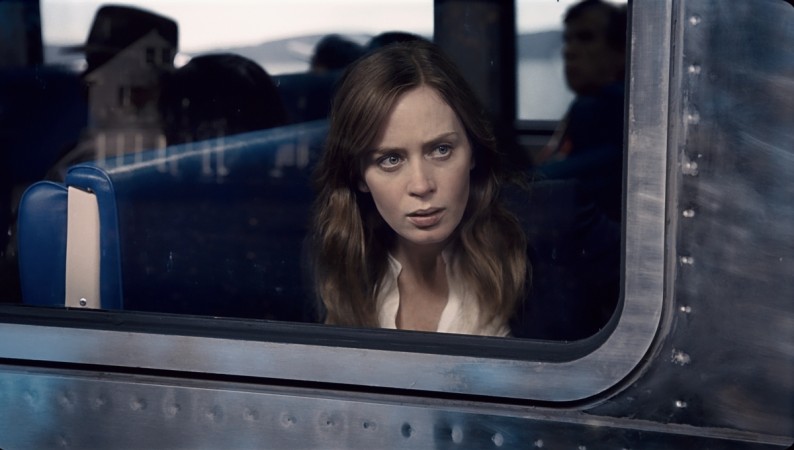 Emily Blunt, who is remembered for her role as Meryl Streep's co-assistant in The Devil wears Prada, will be back on the big screen with her upcoming movie The Girl on the Train. Blunt will be seen playing the role of a raging alcoholic in the thriller drama.
Blunt plays the role of an alcoholic woman, Rachel Watson, who is coming to terms with her divorce from Tom, played by Justin Theroux. And to get into the skin of her character, Blunt observed the mannerisms and the nuances of many alcoholics. She did research for weeks in order to play the role with conviction.
"I kept trying to get her to have a drink with me and she just wouldn't," director Tate Taylor said, according to USA Today. "She made up this (spiel) about how, 'If I'm going to play an addict, I need to be completely sober to (focus).' And I was like, 'That's so boring.' "
The Girl on the Train is a psychological mystery thriller based on Paula Hawkins' global bestselling novel of the same name. But Blunt hadn't read the book before signing the film.
"I had seen everybody and their aunt read the book on various trains and airplanes. I was being a bit contrary because everyone was reading it, and I was like, 'Well, I'm not going to'," she said. However, she changed her mind when director Taylor flew to London to talk about the role. She instantly got connected with the character Rachael.
"I don't have an addictive personality. I don't feel like I ever live in those lonely depths of despair that she does, so I just had to try to understand her," Blunt said.
Directed by Taylor, The Girl on the Train is produced by DreamWorks Pictures and Reliance Entertainment. The film is set to release on October 7 in India and in the US.