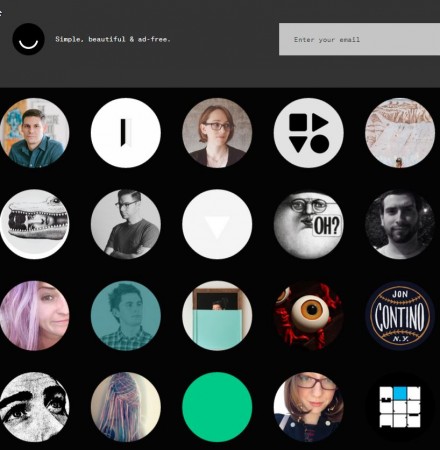 Believe it or not; there is an anti-Facebook social network, and it is getting stronger every day.
Ello, a startup from a bike garage by seven developers - with a view to provide a social networking site with the promise of no-advertisements ever, is getting great response from the web world.
Currently in its beta stage, this social community is available on invitation-only basis as of now. Rebelling against Facebook, Ello boasts that it will never 'sell' users' data.
Ello raised funds worth 5.5 million USD recently. It has signed a charter while getting the money, claiming that it will never ever sell users' data, unlike most other social networking communities.
Starting just a month ago, Ello already has one million members while there are three million in the invitation queue.
Meamwhile, critics feel the newborn social community will be forced to engage paid advertisements someday. However, Ello has played down this speculation.
"There has been some speculation in the press since our launch that Ello will someday be forced to allow paid ads on our social network. With virtually everybody else relying on ads to make money, some members of the tech elite are finding it hard to imagine there is a better way," Ello replied in a recently released press release.
"To assure that Ello always remains ad-free, Ello converted to a Public Benefit Corporation (PBC). A Benefit Corporation is a new kind of for-profit company in the USA that exists to produce a benefit for society as a whole - not just to make money for its investors."
This startup has several differences from Facebook, such as featuring a 'love' button instead of 'like', while the same status bar can be used post status and also to send private messages.
While writing a status, friends can be tagged with the '@' sign, while typing '@@' sign will send a message to a particular user.
To hide users' activity, Ello uses Google Analytics features and has an option to keep the activity log strictly to yourself.