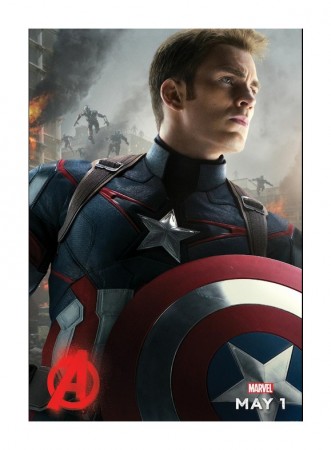 "Avengers: Age of Ultron" co-stars Chris Evans and Elizabeth Olsen, who play Captain America and Scarlet Witch respectively, are reportedly an item.
The two have been dating for a while, but do not want to go public with their relationship yet, claims a The National Enquirer source. One reason for this, according to the media outlet, is that Evans does not want his personal life to hog the limelight while he is on a multi-picture deal with Marvel.
According to the source, Evans will go to great lengths to keep this relationship a secret.
"Chris is paranoid about his womanizing becoming public while he's on this multi-picture deal with Marvel," the source said, according to HollywoodLife. "He's protecting his image, and will bend over backwards to keep things quiet."
It is yet unknown how serious Olsen and Evans are, but the source claims that they have been attracted to each other since day one.
"Chris and Lizzie are definitely involved in some kind of ultra-secret romance that's being kept under wraps while they shoot," the source said. "The attraction between them has been there from day one."
The media outlet goes on to say that Olsen's alleged relationship with Tom Hiddleston was orchestrated by her people so as to prevent the media from finding out about her budding romance with the "Captain America" actor.
Olsen was linked to Hiddleston shortly after she broke up with her fiancé Boyd Holbrook, and at the time a source even claimed that the two Marvel stars were hooking up.
"They have been hooking up," an insider told Us Weekly, adding the duo became close while shooting "I Saw the Light," a musical in which they play husband and wife.
"It's casual," the insider says, adding that the two "text when they're apart."