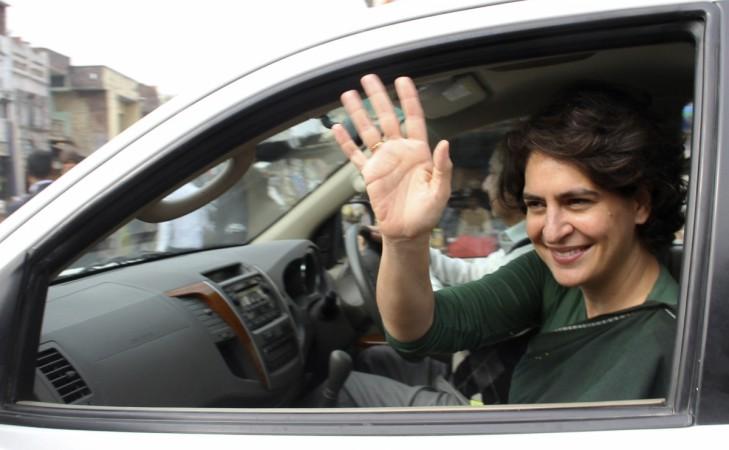 Congress president Sonia Gandhi's daughter Priyanka Gandhi Vadra took a dig at Prime Minister Narendra Modi at her first election rally in Uttar Pradesh on Friday, February 17. Priyanka has launched her poll trail from her mother's Lok Sabha constituency — Raebareli.
Priyanka, who was instrumental behind the Congress' joining hands with ruling Samajwadi Party in the state, accompanied brother and Congress vice-president Rahul Gandhi to Raebareli to address two rallies.
It came a day after Union minister Smriti Irani, who had contested the last Lok Sabha election against Rahul from Amethi but lost, attacked Priyanka saying that the Congress leader was not campaigning as she cannot face people's questions.
On Friday, Priyanka hit back by launching a fierce attack on the prime minister. She said that UP does not need 'an adopted son' as it has its own. "UP does not need an adopted son to do good for the state. Rahul Gandhi and Akhileshji are two sons of UP. The youths of UP can become a minister and help develop the state," Priyanka said while addressing an election rally at Government Inter College Ground in Raebareli. Varanasi in eastern UP is the constituency of PM Modi who originally belongs to Gujarat.
Priyanka also said that demonetisation has done the biggest damage to women and their savings in UP. "The people of UP need to realise what is good and what isn't. Give a chance to people who will work," she said.
Raebareli will vote on February 23 in the fourth phases of polling in UP.
Many observers found a shadow of late prime minister Indira Gandhi in the fierce campaigning by Priyanka on Friday. For the followers and supporters of the Gandhi family, Priyanka resembles her grandmother who was revered for her charisma and leadership and they sincerely hope that Rahul's sister will succeed in giving the Grand-Old Party a direction which it has been lacking in the era of Modi.
If Priyanka's performance in Raebareli is an indication of what is coming from her in the days to come, it also completes the circle for late Indira had also been elected as the MP from this constituency a number of times in the past.